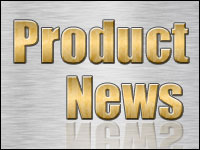 Palm has debuted the latest addition to its Treo line of smartphones, the Treo Pro. The announcement comes less than a week after photos and details about the new handset were leaked on the Web.
Aimed at business users, the mobile device will be available in Europe in September through carriers Vodafone and O2, as well as in an unlocked configuration. It will also be offered by Australian provider Telestra, which will offer the Treo Pro free with a contract.
In the U.S., the smartphone, remains carrier-less and is available only in an unlocked, unsubsidized version that will retail for US$549.
Palm's decision to launch the device without a carrier in the U.S. is something that consumers will see more of from device manufacturers, according to David Chamberlain, an analyst at In-Stat.
"GSM (global system for mobile communications) was designed from the first day to allow consumers to use any handset they want. In the U.S., the mobile operators — AT&T Mobility in particular — have made it clear you can do so. I'm sure there will be subsidized handsets for a long time, but more and more people are learning they can have exactly the cell phone they want, regardless of whether the operator has decided to sell it," he told TechNewsWorld.
New and Improved
With its new design, shiny black exterior, and user interface offering one-handed usability — no stylus needed — the Treo Pro is a nice refresh of the Treo line and the Treo brand, Michael Gartenberg, vice president of mobile strategy at Jupitermedia, told TechNewsWorld.
The restyled device measures 4.4 inches high by 2.3 inches wide, is a half an inch thick and weighs in at 4.7 ounces. It features a 320×320-pixel touch screen.
It features a new voicemail indicator that causes the center button to flash when there is a waiting voicemail. Palm also provided easy access to WiFi with a one-touch WiFi button as well as dedicated e-mail and calendar buttons for fast access.
The handset includes a 400 Mhz processor, 128 MB of RAM (random-access memory) and a 2-megapixel camera. A full QWERTY keyboard rounds out the device's physical assets.Inside, the smartphone runs the Windows Mobile 6.1 platform, including Microsoft Office Mobile Suite and, for real-time e-mail delivery, Direct Push Technology. Palm has layered shortcuts over the operating system to simplify the user interface — a big plus, according to Gartenberg. The quad-band world phone also offers support for UMTS/HSDPA, Bluetooth and GPS (global positioning system).
"It has a much more sleek, modern feel to it. The Treo in its day was a pretty cutting-edge device in terms of form factor. This puts Palm back in the game competitively from a design standpoint. It's using the latest version of Windows Mobile, 6.1, which is a rock-solid OS for mobile functionality. It will appeal to people using it for business as well as consumers who may just be interested in it for personal use," Gartenberg noted.
The Treo Pro has come at a perfect moment for Palm, he explained.
"It looks like a very, very solid offering from Palm. It doesn't come a moment too soon. It comes at time when they need to refresh the Treo brand as the premium brand relative to the Centro," he said.
While the new design may not be enough to attract a bevy of new users, Palm loyalists will be pleased with the new handset, said John Jackson, a Yankee Group analyst.
"[It's] not clear if it's enough to attract customers relative to competing offerings — at some level it's a battle between usability and sex appeal. The Pro's improvements are well conceived and reflect a strong 'voice of the customer' design orientation, which should at least be enough to keep current aficionados loyal," he told TechNewsWorld.
Treo Pro Unlocked
Although it is unusual for a handset maker to initially offer a device without a carrier, Palm probably wanted to get the Treo Pro out on the market while it continues to hammer out a deal with a prospective carrier, said Gartenberg.
"This would be a much stronger launch if a carrier was already lined up, but more and more companies are entering into this space and offering it as a choice for their customers," he added.
However, if the Treo Pro's carrier-less U.S. launch is due to a lack of interest from AT&T, then Palm may have a problem, said Bill Hughes, another In-Stat analyst.
"That is a concern for Palm since they are the only GMS carrier that has a full-scale initiative to serve business users," he told TechNewsWorld. "The AT&T Mobility group that focuses on the enterprise is heavily promoting the iPhone. However, there are many obstacles with the iPhone in enterprise. It would be unfortunate if AT&T had rejected Palm in favor of focusing on the iPhone and BlackBerry," he said.
With the U.S. making up only a small fraction of the GSM worldwide mobile phone market, Palm is taking the best route to the biggest markets, said In-Stat's Chamberlain.
GSM "represents more than 70 percent of the handsets purchased worldwide," he said. "The U.S. cell phone market is fragmented between CDMA and GSM, which cuts the number of possible users by about half. The U.S. market for GSM smartphones will be less than 12 million in 2008, about half that of Europe and less than one-eighth of the global market. No, Palm's playing it smart. They're going for the biggest, best markets. The U.S. is one place where there is no home-field advantage for smartphone companies."