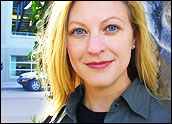 The United States Supreme Court this week ruled against Brand X, a small California company that sells Internet access. This ruling is good for consumers and marks the beginning of what could be much-needed reform in broadband policy.
In a 6-3 decision written by Justice Clarence Thomas, the high court overturned a decision that would have forced cable companies to share their networks with competitors, including Internet access providers. This type of "forced access" is mandated for telecom companies under the 1996 Telecom Act, but the Federal Communications Commission (FCC) decided that these arcane rules don't apply to cable.
Information vs. Telecommunication
The FCC's reasoning said that since cable companies are classified as an "information service" and not a "telecommunications service," that means they are not subject to the '96 Act's forced access rules. Brand X and other broadband re-sellers didn't like that idea, so they filed in federal court.
There are many reasons that the Brand X loss is a positive development, but perhaps the most obvious is that it keeps market negotiations alive.
If the Supreme Court had ruled that cable companies must open their lines, that would have given firms like Brand X and Earthlink a government-mandated advantage in what would otherwise be a market-based negotiation. And when government starts picking winners and losers in the marketplace, consumers suffer. Brand X can still re-sell high speed broadband access on cable lines, but in order to do so, it will have to play by market rules, just like other businesses.
There's also the investment issue. If companies think that their competitors will get to use their infrastructure at prices that don't reflect market realities, they tend to stop investing, especially in an area as costly and high-risk as broadband. That's what happened in the telecom space and the reason why cable still outpaces DSL by a significant margin.
Fair and Balanced Market
Brand X and some self-designated consumer advocates attempted to spin the Court's ruling as anti-competitive, but nothing could be further from the truth. Brand X is a re-seller of cable service, not an owner of the lines. Therefore, it does not really introduce more competition into the market; it just looks like it if the retail vs. ownership structure is unclear — and to most people, it is. But now that the Supreme Court has ruled in favor of the FCC's deregulatory direction, perhaps things will turn around in the entire broadband space.
In 2002, the FCC began a proceeding that could reclassify DSL as an information service, and the new FCC Chairman, Kevin Martin, appears disposed to see such a change occur. Indeed, after the Brand X ruling, Martin issued a statement saying that the decision provides "a framework for broadband that can be applied to all providers."
The current regulatory landscape is a mess when viewed from the standpoint of a "level playing field," so Martin's comments are encouraging to those who want to see true competition that leads to consumer benefit. And the future already holds much promise.
Accelerating Access
Now that cable, telecom, satellite, wireless and broadband over power lines all compete to provide broadband and related services, the wheels of innovation are turning at incredible speeds.
For instance, a recent presentation of SBC's Project Lightspeed demonstrated how users will be able to watch television programs over the Internet at different angles simultaneously and even re-play real time events. Consumers will also be able to use that interface to upload and share photos while talking on Internet-based phones.
It's tough to predict what other innovations the future holds, but already Intel and Nortel are saying that there will be greater broadband spending as a result of the Brand X decision. What isn't hard to figure out is that industry will only work to provide the benefits of innovation if investment and regulatory climates are right.
The Supreme Court's decision on Brand X probably went unnoticed by the majority of broadband consumers, but its effects will not. In a single decision, the high court has helped to put America on the right path towards real broadband reform.
---
Sonia Arrison
, a TechNewsWorld columnist, is director of Technology Studies at the California-based
Pacific Research Institute
.
---