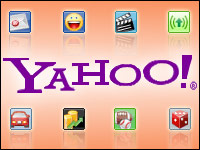 Yahoo China ceased providing news and community services Sunday, a move experts say signals that Yahoo is pulling the plug on its Chinese service.
People attempting to access Yahoo China are now automatically redirected to now.taobao.com, a public welfare site run by China-based Alibaba Group, which operated Yahoo China and used to own a large stake in Yahoo. A message to users says that the company is "adjusting its operations," but speculation is that Yahoo's China operations will be folded into Alibaba.
Yahoo China announced in April that it would shutter its email services, which it did on Aug. 19, and it kissed its music service goodbye last winter. However, nixing the entire Yahoo China brand comes as something of a surprise.
The company's news and email services were once big hits in China, although business had declined over the past few years. Yahoo China reportedly had about 2,000 employees in 2006, the peak of its run in China.
Yahoo stopped operating in South Korea late last year.
[Sources:The Global Times;The Next Web]
Taiwan Investigating HTC Trade Secret Theft
Prosecutors in Taiwan are investigating three employees at smartphone maker HTC who supposedly stole company trade secrets to dish to Chinese companies.
The investigators on Friday searched HTC's research and development center and the suspectsu2019 homes and offices. HTC alleges that the trio thieved key interface technology.
HTC has been struggling to keep pace in the increasingly competitive smartphone market. HTC's global smartphone share dropped from 8.8 percent in 2011 to 4.6 percent in 2012, according to IDC. Samsung and Apple, for comparison, are at 30.3 percent and 19.1 percent, respectively.
[Source:AFP]
Microsoft Buys Nokia's Mobile Phone Biz
Microsoft and Nokia have agreed on a deal that will allow the U.S. computer giant to buy Nokia's mobile phone business for US$7.2 billion.
Nokia will also license its mapping services and patents to Microsoft as part of the deal, which is expected to be finalized early next year. The transaction must be approved by stakeholders and regulators.
Nokia's Lumia model accounts for more than three-quarters of all Windows Phone sales. Lumia sales have been strong despite an overall dip for Nokia devices.
More than 30,000 Nokia employees are expected to transfer to Microsoft, which has agreed to a 10-year licensing agreement to use the Nokia brand on current mobile phone products.
[Source:BBC]
Filmmaker Pranks the NSA With Request for Lost Email
Bahram Sadeghi, a Dutch-Iranian filmmaker, called the National Security Agency to ask for an email he claims was accidentally deleted.
Sadeghi recorded the video last Wednesday and, after editing it down from about eight minutes to three-and-a-half minutes, sent it to Dutch media buddies. From there, it gained steam in the Netherlands and eventually went viral.
In the video, he tells the NSA operator that he is from Iran — you know, to thicken the plot.
Sadeghi says he is not worried about the NSA keeping closer tabs on him now.
At the time of writing, the video had been viewed more than 87,000 times on YouTube.
[Source:The Washington Post]
UK Music, Film Companies Ask Net Providers to Track Downloaders
In the UK, music and film companies are asking broadband providers to create a database of customers who illegally download music, films and books.
The logic goes that the database could be used to disconnect or prosecute repeat offenders.
Communications regulator Ofcom claims that from November 2012 to January 2013, 280 million music tracks, 52 million television shows, 29 million films, 28 million ebooks and 7 million files of computers games and software were digitally pirated.
[Source: The Guardian]