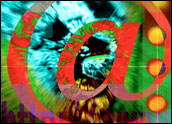 Yahoo has launched an enhanced version of its Mail service. The changes to Yahoo Mail offer users a "smarter in-box" experience that the company said it will roll out gradually to its users during the coming months.
The move is part of its ongoing Yahoo Open Strategy initiative.
As the change expands across all regions, Yahoo Mail users will find a new "Welcome Page" that will include messages, information and activity updates from people users have identified as important as well as an updated in-box and folder view that filters messages from personal connections.
"We are rolling out the smarter in-box to our users globally in a phased basis. This week, users in the U.S. and Australia will begin to see messages from their connection surface on the Welcome Page, as long as they have a profile on profiles.yahoo.com," John Kremer, vice president of Mail at Yahoo, told TechNewsWorld.
Yahoo expects the move to provide a boost for its open and social efforts in its consumer-related products and services. As the service matures, users will also have access to third-party applications also designed to provide an enhanced e-mail experience.
You've Got Mail
Yahoo's new e-mail service takes aim at overloaded in-boxes and the inefficiency of managing information across multiple Web sites.
Recent studies from research firms Forrester and IDC indicate that consumers on average spend roughly 10 to 15 hours online each week, up about 72 percent since 2004. That, perhaps, has also led to an increase in the volume of e-mail consumers receive daily. Nearly 100 billion e-mail messages are sent daily worldwide, and that number is set to increase by some 27 percent in 2011.
Smarter in-boxes may be what it takes to manage the glut.
"The smarter in-box breaks through the e-mail clutter to make sure e-mails from friends and family come first. It will also bring applications from across the Web into the smarter in-box, which will help people be more productive from the convenience of their in-box," Kremer explained.
Users will be able to connect with others using Yahoo's universal profile service and designate the people whose messages and activity updates are of greatest importance to them. Once that has been completed, users will see a prioritized view of their in-box and folders based on their connections. The filtered content will also be available on the new "Welcome Page" as previews of messages.
Users will be offered connection suggestions from Yahoo and have the ability to send and receive invites for new connections. They will also find an activity update feed which keeps them filled in on what their connections have been up to across Yahoo. The company hopes to expand this in the future to include activities across the Web.
Yahoo is opening the doors of its Web mail service to third-party developers, publishers and advertisers so that they can build additional products and services.
Some already approved third-party applications scheduled to debut on the service include: "Family Journal," photo-sharing from Flickr, movie-sharing from Flixster, blogging through WordPress, e-mail photo-sharing from Xoopit, and greeting cards via Yahoo Greetings with American Greetings.
Delivering the Mail
"Adding social applications to e-mail is a brilliant strategy, given the fact that more Americans have e-mail accounts than social networking accounts. In fact, Yahoo mail is the most popular personal e-mail provider for Americans, according to our survey data. This is what Yahoo will be able to leverage against competitors AOL, Gmail and Windows Live," Caroline Dangson, an IDC analyst, told TechNewsWorld.
"Windows Live is making similar plans for Hotmail users — now also allowing users to create a network of friends among contacts and updating a news feed to these members. However, Yahoo is the first Web e-mail service provider to add multiple third-party applications such as Flixter, Xoopit, RockYou's Family Journal, and WordPress," she added.
By opening up its mail service to third-party developers, Yahoo is also allowing others to build creative applications specific to Yahoo mail, most of which should be slightly different than the applications on social networking sites, according to Dangson. E-mail is more about utility than social networking software, which is why Yahoo is focusing on initiatives that help make consumers more efficient.
"We believe Yahoo will soon add applications that allow Yahoo users to integrate other social accounts such as Facebook and Twitter. The fact that Yahoo Mail users will not have to leave their in-box to enjoy the social applications is great for both Yahoo and users," she concluded.