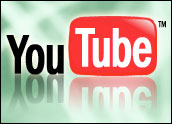 The British Broadcasting Corporation (BBC) and YouTube announced Friday the addition of three BBC-centric channels to the mainly user-generated content video site. The non-exclusive deal will bring YouTube viewers video clips and news from the venerable English broadcaster's store of popular television series and documentaries. The BBC is the first international broadcaster to partner with the 2-year-old video site.
"This groundbreaking partnership between the BBC and YouTube is fantastic news for our audiences," said Mark Thompson, director-general of the BBC. "YouTube is a key gateway through which to engage new audiences in the UK and abroad."
British Explorers
The deal will "build over time," according to the two companies, and will create three BBC-branded channels on the YouTube site.
"The BBC" features clips of new shows and specially commissioned promotional content linked to some of the network's most popular series such as "Doctor Who" and "Life on Mars." YouTube viewers can check out video diaries from British luminaries including David Tennant and Freema Agyeman of "Doctor Who," John Simm from "Life on Mars," as well as news correspondent Clive Myrie's take on life on the mean streets of Baghdad's red zone.
The "BBC Worldwide," entertainment channel presents clips from BBC programs including "Top Gear," "Spooks," "The Catherine Tate Show" and "The Mighty Boosh." It also includes "factual programs" from popular figures such as David Attenborough.
"BBC World" serves as the news channel, and its content is derived from the broadcaster's international commercial television channel. The corporation said it will post some 30 news clips every day with "up-to-the-minute news and analysis from around the world." Both BBC Worldwide and BBC World will feature some advertising; however, BBC World's advertising-funded clips will be available only to viewers outside the UK.
As with other content on the YouTube site, users will be able to comment and rate clips as well as recommend them to friends. They can also post personal video responses to any BBC clip.
YouTroubles
More than anything, the partnership between YouTube and the BBC is "a face-saving deal," Mike Goodman, principal analyst at Yankee Group, told TechNewsWorld. With most major media content companies "holding YouTube at arm's length, the BBC is one of the few big media companies that seem to be supporting YouTube these days."
Two weeks ago, YouTube finally acquiesced to demands from MTV and Comedy Central owner Viacom to remove more than 100,000 of the media conglomerate's clips that users had posted on the site. The problem for YouTube is that companies such as Viacom want "to make money" from their content, and for them the money-making path is still not clearly defined on YouTube, according to Goodman. The BBC, on the other hand, is a government-funded broadcaster whose operational costs are covered by British taxpayers.
"The difference between a BBC and Viacom or an NBC Universal — these guys are for-profit companies and their every thought is about how they can make money," Goodman explained. "There are two streams to make money from [the Internet] — direct and indirect. Big entertainment companies are all about direct revenue and not so much about tangential benefits."
With Viacom reporting a 90 percent increase in Web traffic at Comedy Central, a 50 percent bump at MTV and a 30 percent jump at Nickelodeon in its most recent financial statement, Goodman said, it's obvious the company is doing something right. "Those are some pretty impressive numbers, and clearly building a better site for users and distributing content through destination sites is clearly working for Viacom.
"And if it's working for them, I'm sure it is working for other media companies," he added.
Call It a Draw
YouTube has not suffered since the withdrawal, either. According to Hitwise, an Internet research firm, traffic on the user-generated video site increased 14 percent.
It's hard to say if the deal will be a clear winner for YouTube or the BBC, Goodman stated. It's not a bad deal for the BBC because it allows them to fulfill their mandate to bring content to their viewers, wherever they may be.
"This is another one of the deals that is a big deal because of the names of the companies, but as far as its actual impact on the marketplace, it will be smaller than the amount of press that is written about it," he added.
It is relevant to the BBC because the network's charter demands that it provides programming to viewers globally. It is relevant to YouTube because now online video purveyor can hold the agreement up as evidence it has not abandoned big media, Goodman said.
"The reality of it is that YouTube is not driven by big media. It is clearly driven by user-generated content," he concluded.