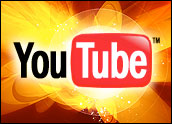 YouTube is planning to test new technology that will help it identify copyrighted video content that has been uploaded onto the site illegally, according to press accounts.
In tests with Time Warner and the Walt Disney Co., the video-sharing site reportedly plans to assess software developed by engineers at its parent company, Google, to flag illegally copied video content.
The tests may take place as early as next month.
Fingerprinting Tech Arrives
Such fingerprinting technologies "have been coming into their own over the last few years," Gerry Kaufhold, principal analyst with In-Stat, told TechNewsWorld.
Earlier this year, YouTube reportedly began conducting tests using audio fingerprinting technology from Audible Magic to help identify copyrighted audio tracks used with video clips.
Content owners may have access to both audio and video fingerprinting tools later this year.
In addition to audio fingerprinting, watermarking technology — currently produced by a handful of companies — is already being used in the DVD industry to identify copyrighted content, Kaufhold noted.
By adding tiny flecks to video images — discernible by a detection algorithm but not the human eye — watermarking makes it possible and "fairly straightforward" to identify copyrighted content.
Good Faith Effort?
YouTube has been widely criticized for not doing enough to prevent the illegal sharing of copyrighted content. In March, Viacom raised the volume, launching a US$1 billion lawsuit against YouTube and Google.
Viacom charged that the site had been building its business using a library of copyrighted video clips without proper licenses. Earlier, Viacom had demanded that YouTube remove 100,000 clips it said infringed on copyrights.
Particularly given the lawsuit from Viacom, YouTube's use of video fingerprinting is "just a natural forward step," In-Stat's Kaufhold said.
"They needed to come up with ways to make YouTube more user-friendly for copyrighted content owners," he concluded, "and to be good neighbors in the marketplace."
"This is something YouTube has been planning to do for long time," Phil Leigh, senior analyst with Inside Digital Media, told TechNewsWorld.
"It's not easily accomplished, so my conclusion here is that they're demonstrating good faith," he said.