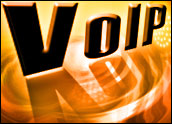 Internet backbone provider 3Com announced a new voice over Internet protocol (VoIP) applications package aimed at connecting remote workers more efficiently and effectively through "converged communication networks."
The company, which made the announcement at the VoiceCon conference in San Diego this week, said its IP Telecommuting module would allow employees working from home, the road, a smaller branch or elsewhere to work more productively while reducing enterprise telecom costs.
Analysts indicated that 3Com's set of VoIP applications, similar to what rival Cisco is offering more and more of, are a logical step in VoIP's development and suitability for the enterprise.
"VoIP has been going through a rapid maturing and escalation," Interarbor Solutions principal analyst Dana Gardner told TechNewsWorld. "What has been interesting is to see how enterprises are going to exploit and take advantage of VoIP."
Remote Reliability
3Com said its new VoIP applications — available now and consisting of all applicable software and licenses priced at US$80 per user in a 100 module — would let companies boost worker productivity while cutting the cost of keeping them connected, even if they work from home or other off-site locations.
3Com teamed with Ingate Systems for the IP Telecommuting module, and the companies stressed standards-based support such as Session Initiation Protocol (SIP) for flexible, interoperable and converged communications.
"The 3Com Telecommuting module provides a critical capability for businesses with remote workers, satellite offices, even customers and partners who need reliable access to convergence communication applications including, but not limited to, IP telephony," said 3Com Vice President Denis Aull in a statement. The company also stressed the secure, seamless IP capabilities for its existing IP telephony system customers.
Packaged Control
Interarbor's Gardner said VoIP has transitioned from a technology used by backbone providers such as 3Com behind the scenes, to a surging service among consumers who are customers of Skype and Vonage, to an evolving enterprise tool, which is basically where the Internet-enabled voice communication is now.
Gardner said companies are looking for security and control, and the applications offered by a company such as 3Com, which is also providing the hardware, is a logical next step.
"It certainly makes sense, packaging VoIP with remote, [virtual private network] connectivity," Gardner said, referring to VPNs, which are commonly used to connect remote workers to the corporate network.
Emergency Stability
Gardner added that VoIP's enterprise growth potential is basically a matter of corporations' ability to realize the cost and productivity gains, but that the focus should be on a methodical approach.
"It behooves companies to make this a centralized, managed process," he said.
Gardner also said the emergency 911 capabilities that are being required of VoIP providers and parties should only serve to bolster the technology's readiness for the enterprise.
"Ultimately, it's a mission critical benefit," he said. "It basically means the providers need to provide an infrastructure that will be highly fault tolerant and mission critical."
Provider Partnering
Yankee Group senior analyst Zeus Kerravala told TechNewsWorld the new 3Com-Ingate standards-based solution would help ease and leverage converged communications.
"It's all standards-based, so eventually, it'll be easier to do," he said.
Stressing the importance of developing features and functionality as well, Kerravala said 3Com was improving in that regard, particularly with the assistance of companies such as Ingate.
"These kinds of partnerships help," he said.