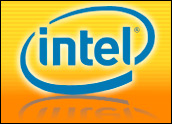 Intel this week began selling quad-core Xeon and Core2 Extreme chips, making good on its promise to deliver four-core computer processors ahead of rival chip maker Advanced Micro Devices (AMD).
Market uptake of the new chips may be limited to customers who need improved performance over that of dual-core processing, which is still relatively new. Nonetheless, Intel hopes to top a million units sold in the first year.
The four "computing brains" of quad-core chips will offer a 50 percent performance boost over dual-core technology offered earlier this year, Intel said.
First Again
Perhaps less important than performance is Intel's ability to claim "first again" after AMD jumped ahead on recent developments in the processor industry — primarily the arrival of dual-core processing.
"Today's announcement ushers in another new era in computing," said Intel President and CEO Paul Otellini. "The capabilities of quad-core microprocessors will bring new possibilities for science, entertainment and business."
Four Core for Sale
The Xeon 5300 and Core 2 Extreme processors can run multiple instances of an operating system or application software on a single server. The chips are expected to improve performance in servers and workstations dedicated to digital media creation, high-end gaming and — in enterprise data centers — virtualization.
Touting benchmark results from server vendors that will sell machines with the quad-core chips — Dell, HP and IBM — Intel said it also plans to introduce a mainstream quad-core chip, the Core 2 Quad, in the first quarter of 2007.
Pricing on the quad-core Xeons and Core 2 Extreme chip with four cores runs from about US$500 to $1,200.
Drop In, Double Up
Customers running Intel dual-core configurations who need more processing power should be able to upgrade to the new quad-core microprocessors without much trouble, Insight 64 Senior Analyst Nathan Brookwood told TechNewsWorld.
"This is literally what they call a 'drop-in,'" he said, adding that manufacturers and users will not have to do much heavy lifting to support the latest Intel silicon. "This is a relatively painless way to get 50 percent more performance for relatively little cost."
Intel and AMD have taken diametrically opposed approaches to a quad-core design, with Intel focusing on time to market and AMD working toward a more integrated quad-core chip technology known as a "monolithic silicon" approach, said Brookwood, adding that AMD's quad-core chips will be released in 2007.
Dual Competition
Although the high-end enterprise server, workstation and gaming markets may embrace Intel's quad-core performance, dual-core processors will remain popular for a few years, according to Dean McCarron, president of Mercury Research.
"Dual-core will be in the market for awhile," he said, adding that Intel's quad-core products amounted to "a change in what the high-end products are."
Users will see the benefits of Intel's quad-core chips in enterprise servers, in which multiple computing threads can put the additional cores to work. The expected result will be faster computing times for the corporate end user.