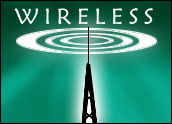 Cisco-owned Linksys has announced new wireless networking gear based on the 802.11n specification, a technology that boosts range, bandwidth and throughput, but one that is still surrounded by interoperability questions.
A wireless area network (WAN) based on 802.11n has the potential to carry high-definition video and other high-density data at higher speeds over larger areas, and to provide more bandwidth for more users in the enterprise.
However, use of the gear today would be limited to today's bandwidth and data transfer capabilities in notebooks and other devices. In addition, 802.11n is only a specification with a draft implementation, and has yet to win ratification from the Institute of Electronics Engineers (IEEE), and yet to have testing and certification standards from the WiFi Alliance.
Draft Strategy
Nevertheless, Linksys said its new Wireless N products, to be built to the 802.11n Draft Specification, would boost the range of WiFi as much as four times, and bump data throughput as much as 12 times compared to 802.11g.
This would give users of N-based wireless networks the ability to surf the Web, run multiple streams of high-definition video, listen to digital music and make Internet phone calls all at the same time, according to Linksys.
The company said its Wireless-N Broadband Router, the WRT300N, and Notebook Adapter, WPC300N, were immediately available from BestBuy.com for about US$150 and $120, respectively.
Testing the Waters
Some industry observers indicated there is demand for 802.11n technology now, including ABI Research Principal Analyst Mike Wolf.
"The emergence of high-definition video, along with the growing use of Voice over IP, online gaming, and other applications by consumers requires network bandwidth that greatly exceeds what is available from 802.11g," he said.
Linksys Vice President and General Manager of Home Networking Malachy Moynihan addressed the interoperability issues of the emerging wireless technology by stressing the testing that was done on the new Wireless-N products.
"Because of the importance of the technology, we have taken the unique step of conducting extensive testing with multiple vendors to ensure that the greatest possible number of them will perform at peak levels when interacting with our 802.11n products," Moynihan said.
Alphabet Soup
Although the interoperability questions are a major sticking point for corporations, the matter is not as significant for home users, Gartner Research Vice President Phil Redman told TechNewsWorld.
For consumers, he said, the issue is the benefit of 802.11n, which may not mean much with desktops and notebooks that are based on 802.11b, g or a.
The rollout of the developing 802.11n technology may impact the use of 802.11a, Redman said. The main issue though, he stressed, is the lack of improvement with a wireless router that is still limited by the wireless capabilities of the devices it connects.
"I think that's going to cause confusion on the consumer side, because people don't understand the difference," he said.
Wait to Work
It might not be a bad consumer decision to purchase the new 802.11n products, if they are good quality and do not require support calls to Linksys, Ovum Vice President of Wireless Telecoms Roger Entner told TechNewsWorld.
However, the analyst was skeptical of the technology this soon, advising that to ensure equipment will work with other, newer wireless equipment and electronics, it is best to wait.
"Typically, you should wait until the full standard is out," he said. "Pre-anything might work with [a single company], but when the final version comes out, it doesn't work with anything."