Nothing beats the raw power of laptop and browser for academia and research. Firefox plays well in this combo with numerous academic apps that it calls "Add-ons."
This week TechNewsWorld takes a look at the top five must-have education and academia tools within the Firefox environment. They include translation, article clipping, research management, old-school highlighting and power toolbars.
About the Platform
Look for the add-on you need in the Search box on the Add-ons browser page, or surf for the link and select it. Click on the add-on that you need, let it install, and then restart Firefox if you are prompted to do so.
Some add-ons are only available from the developer's website.
Note: Add-ons can be called "Extensions" after they have been installed.
No. 1: ImTranslator

ImTranslator has 4 stars out of 5 from 332 user reviews in Firefox's Add-ons library. The add-on has a total of 932,334 users.

Smart Link's ImTranslator pulls together online translation tools from Google, Microsoft and Babylon and translates real-time in 66 language combinations.
Highlight the text, choose a language, and press the Translate button. Then hedge your bets by comparing translations across engines. A back-translation function helps you verify results.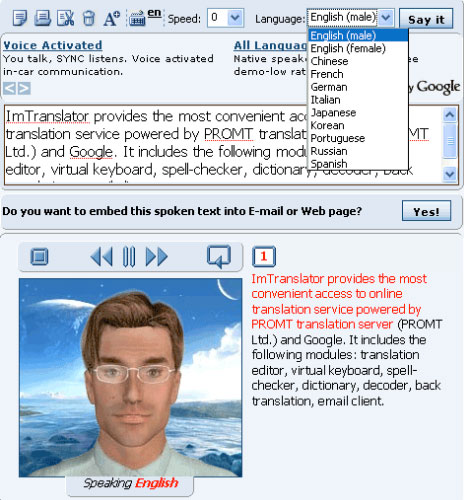 No. 2: Evernote Web Clipper

Evernote Web Clipper has 3 stars out of 5 from 486 user reviews in Firefox's Add-ons library. The add-on has a total of 464,200 users.

Pull together notes and reference material for papers with Evernote Web Clipper. A toolbar button and context menu allows you to add a chunk of text or a whole page to your Evernote account.
For the uninitiated, Evernote is a popular idea-capturing tool that collects text, images and Web pages across devices and platforms. It functions like an online clipping index and compiles material for you to read later too.
No. 3: Zotero Research Organizer
Zotero previously had 5 stars out of 5 from 220 user reviews in Firefox's Add-ons library, and a total of 83,185 Firefox Add-ons users. It is currently unavailable in the Firefox Add-ons library, but it can be downloaded at the Zotero website.

The Zotero tool from the Center for History and New Media enables you to capture citations from Web pages in multiple styles; take notes; and organize your research. You can back up a research library to the Zotero servers too.
If you are serious about scholarly research, you should give this app a shot — the publishers have put a lot of work into it. Standalone Mendeley and ReadCube are in the same genre of research organizer if this Zotero Firefox plug-in doesn't work for you.
No. 4: Wired-Marker
Wired-Marker from BITS and Prof. Okubo has 4 stars out of 5 from 127 user reviews in Firefox's Add-ons library. The add-on has a total of 13,424 users.

If you're finding it hard to shift your scholarly reading from hard paper to the electronic screen, then Wired-Marker may be for you. The app provides a permanent highlighter for you to use on Web pages — just like on paper.
The highlights are then stored in bookmarks, and the colors are customizable.
No. 5: Biobar
Biobar from PDBe Development Team, Jawahar Swaminathan and Glen van Ginkel has 5 stars out of 5 from 15 user reviews in Firefox's Add-ons library. The add-on has a total of 2,981 users.

This tool retrieves data from more than 45 bioinformatics services. Life Science students will find it very helpful, and we're primarily including it in our top five for them.
However, this Add-on is also a great example of how an app — in this case, a powerful toolbar — can save users' time. Perform a search in the add-ons library for your academic discipline and see what shows up.
Want to Suggest an Apps Collection?
Is there a batch of apps you'd like to suggest for review? Remember, they must all be for the same platform, and they must all be geared toward the same general purpose. Please send the names of five or more apps to me, and I'll consider them for a future All Things Appy column.
And use the Talkback feature below to add your comments!