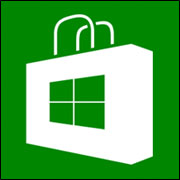 Man vs. machine has always been in play on Windows machines. This week we've picked the five strongest Windows 8 games for your collection. Four are upgraded tried-and-tested classics, and one is a new concept — brilliantly simple. All are free.
Download a few of these must-haves and see how far the graphics and game-play have developed for this slick new operating system.
About the Ecosystem: Windows apps are downloaded from the Windows 8 Store. The store is only available within Windows 8. Click or touch the Start page tile that's labeled "Store," and then browse. Or search by selecting the Search charm's icon and entering the game title.
No. 1: Tetris

The Tetris app is rated 3+ stars out of a possible 5 with 97 ratings in the Windows 8 Store.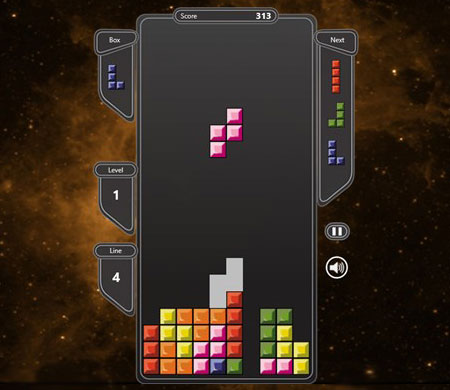 An oldie but goodie. This is a version of the game that made Nintendo's Game Boy, spruced up for Windows 8. It's the tile-matching game where you place pieces of brick, cascading from the top of the screen, to create lines. The lines then disappear — and things get more tricky.
The polyominoes puzzle game was developed in Moscow in 1984, and 35 million units were sold for the Game Boy system alone. As of 2011, 132 million paid mobile downloads have been sold. Danilo Peres does a nice revamp for Windows 8.
No. 2: Solitaire HD

Solitaire HD is rated 3+ stars out of a possible 5 with 4,289 ratings in the Windows 8 Store.

Computerized Solitaire first appeared in Windows in 1990, and this is the latest version of the game that was supposedly favored by Napolean Bonaparte in the 19th century.
The game is so simple that anyone can play it — and this one, from Bernardo Zamora, incorporates polished graphics with Windows 8-geared, elegant one-click moves.
No. 3: Sudoku Free

Sudoku Free is rated 4 stars out of a possible 5 with 1,429 ratings in the Windows 8 Store.

Reflection IT's Sudoku Free is another classic for the Windows 8 platform. This numerical logic-based puzzle lets you play on a standard 9×9 grid and has varying difficulty levels, including one called "Evil." There's also random puzzle generation.
If you haven't played this hit game before, the idea is to fill the grid so that each column, line and sub-grid contains all of the digits 1-9. The game is called "Number Place" in Japan.
No. 4: The Chess Lv.100
The Chess Lv.100 from Unbalance is rated 4 stars out of a possible 5 with 458 ratings in the Windows 8 Store.

The first computer to beat a reigning world chess champion was IBM's Deep Blue, which beat Russian Garry Kasparov in 1997 in New York after a six-game match. Since then, the computer has been gaining strength.
Playing strength is adjustable with 100 levels, and there's a convenient hint option.
Chess Lv.100 earned a runner up position from TechNewsWorld because there's no in-app control for the schlocky music.
No. 5: Logos Quiz+
Logos Quiz+ is rated 4+ stars out of a possible 5 with 16,634 ratings in the Windows 8 Store.

If you're looking to misspend a lunch hour, this quiz game from Bernard Zamora is a potential classic. The premise is simply to guess which organization owns which logo. The game has 640 logos to choose from.
It's educational, because hints sometimes teach you the meaning behind a logo or the history of a company. It's a must for anyone interested in graphic design or marketing.
Want to Suggest an Apps Collection?
Is there a batch of apps you'd like to suggest for review? Remember, they must all be for the same platform, and they must all be geared toward the same general purpose. Please send the names of five or more apps to me, and I'll consider them for a future All Things Appy column.
And use the Talkback feature below to add your comments!