Summer may soon be winding down in many parts of the world, but the upcoming holiday season promises a whole new world of travel opportunities. In this week's All Things Appy column, we take a look at the must-have, free, travel-related apps for the Chrome browser.
Our app selection this week includes a service for finding unique or quirky accommodations; maps to help you get where you need to go; an adventure guide; reading materials; and an organizer to pull it all together.
About the Platform: Google's Chrome apps and extensions are found in the Chrome Web Store. Many are no more than links.
Choose the small Chrome Web Store link in the lower-right corner of a new browser tab. Use the resulting search text box to look for the required app.
No. 1: Airbnb Search

Airbnb Search has 5 stars out of a possible 5 from two reviewers in the Chrome Web Store. The app has 568 users.

This app allows you to perform a search for Airbnb properties without leaving the website that you're on. Airbnb is the wildly popular community marketplace through which individuals can list and reserve unique accommodations.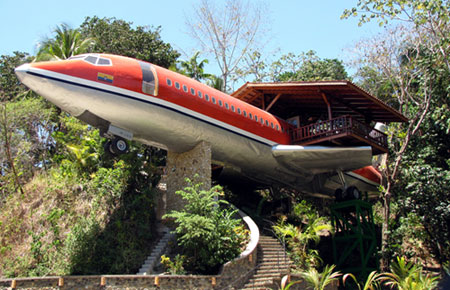 While wips.com's Airbnb app isn't clever enough to figure out where in the world you're looking for a place to stay based on the Web page you're already looking at, it does speed up access to the 100,000 often inspiring and quirky listings.
Fancy a treehouse for the night? This is your app.
No. 2: Google Maps

Google Maps has 4+ stars out of a possible 5 from 13,245 reviewers in the Chrome Web Store. The app has 6,582,504 users.

A combination of mapping and local information makes this the granddaddy of Google products — a killer app.
Transit, street view and directions add to the mix. Combine the Google Maps street view mode for exploring street-level images with our No. 1 must-have Chrome app, Airbnb Search, for an immersive travel planning experience.
No. 3: TouristEye Planner

TouristEye has 3+ stars out of a possible 5 from 191 reviewers in the Chrome Web Store. The app has 115,478 users.

This app takes the classic paper guidebook and map to the next level, combining pre-trip discovery with a wish list where you save experiences — like those related to cuisine, culture or adventure — that you want to achieve on your next city break, weekend or longer trip.
It's all very social, and it intertwines with offline smartphone apps, too.
This Chrome app isn't much more than a link, and it's complicated, but it's all very forward-thinking. It's worth checking out if you like doing things when traveling — and want to see where personal travel research is headed.
No. 4: Kindle Cloud Reader
Kindle Cloud Reader has 4+ stars out of a possible 5 from 1,294 reviewers in the Chrome Web Store. The app has 1,078,576 users.

Unlike TouristEye, Kindle's Cloud Reader is the app for those who like to chill a bit on vacation. This app lets you read Kindle e-books within the Chrome browser, with the added bonus that your current book is available for offline reading — useful for your treehouse.
No. 5: Tripit – Travel Organizer
Tripit has 4 stars out of a possible 5 from 33 reviewers in the Chrome Web Store. The app has 16,129 users.

The service is supposed to let you combine multiple trip details into one unified itinerary. Maps, directions and weather details are inserted into your airline-provided itinerary, and you access the entire caboodle all on the road.
In a recent Android app review, we found the service worked best with simple itineraries. However, it's a great idea conceptually and worth playing with; we hope Tripit continues improving the project.
Want to Suggest an Apps Collection?
Is there a batch of apps you'd like to suggest for review? Remember, they must all be for the same platform, and they must all be geared toward the same general purpose. Please send the names of five or more apps to me, and I'll consider them for a future All Things Appy column.
Don't forget to use the Talkback feature below to add your comments.