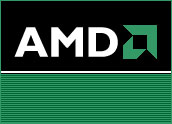 AMD announced Thursday it will release an update to its ATI Catalyst driver in December. The free download will enable users to tap into their ATI Radeon graphics cards' heretofore hidden ATI Stream acceleration capabilities the company has already built into millions of the graphics cards.
This means any application that is written to make use of the graphic processing unit's (GPU) parallel processing abilities will see significant performance improvements, according to the company. The drivers will be made available around Dec. 10 and will instantly enable this ability, Terry Makedon, manager of software product management at AMD graphics products group, told TechNewsWorld.
"Consumers using desktop productivity applications like Adobe Acrobat and Microsoft PowerPoint can benefit from ATI Stream technology and application acceleration, as well as gamers and HD entertainment/home theater aficionados," he said.
Full Stream Ahead
ATI Stream makes use of the GPU outside of the traditional scenarios — taking care of the desktop monitor and lighting up the pixels; rendering 3-D objects in applications, video processing, etc. It uses the GPU for computations that traditionally have been done on a central processing unite (CPU) but can benefit greatly by being processed on a GPU's parallel processing power, according to Makedon.
On the commercial or enterprise side, AMD is working with ISVs to accelerate applications for medical research, financial modeling and risk assessment, defense, oil and gas exploration and more.
"ATI Stream gives users a new and better way to speed up the applications that need it most, and AMD is expanding its strategy to aggressively advance the introduction of ATI Stream-enabled applications. ATI Stream-enabled software titles for entertainment, gaming and productivity are being released or are under development by a growing list of independent software vendors (ISVs), including Adobe, ArcSoft, CyberLink and Microsoft," explained Makedon.
To give users the opportunity to immediately use ATI Stream, AMD also plans to release on Dec. 10 a free downloadable version of its ATI Avivo Video Converter utility. This application enables transcoding of HD video up to 17 times faster than with the CPU alone, even when using a mainstream ATI Radeon HD 4000 series card, according to AMD.
Consumers with ATI Radeon graphics cards from the HD 2400, 2600, 2900, 3850, 3870, 4350, 4550, 4650, 4670, 4850 and 4870 series will be able to take advantage of the download. However, ATI Radeon HD 4000 series graphics cards are expected to provide significantly greater acceleration than previous generations due to ATI Stream optimizations unique to the current generation, noted Makedon.
Looking ahead, ATI Stream could be used with things like accelerating virus scanning or desktop search functions, he continued.
More CPU Than GPU
Both AMD and rivals like Nvidia have taken steps recently that extend the usefulness of the GPU and harness its compute power beyond simply rendering graphics.
The sophistication of GPUs has evolved to the point where general computations can be done directly through them and not just by the CPU alone, Markedon pointed out.
"ATI Stream allows applications, outside of gaming, to automatically run on either processor, depending on whichever one is capable of running it faster," he added. The technology is traditionally used by early adopters in academic, scientific and financial institutions.