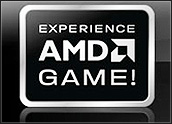 Chipmaker Advanced Micro Devices (AMD) has announced an initiative designed to give gamers a clearer picture of what systems will and will not match their needs when buying a PC.
Nearly 66 percent of PCs sold in 2007 included only the bare minimum of functionality, according to findings from Jon Peddie Research. These systems did not have the ability to provide users with a satisfactory gaming experience.
AMD's new plan, dubbed "Game," will have an impact on the gaming industry, Jon Peddie, president of the research organization, told TechNewsWorld. "The super enthusiasts like tools and controls and, if this works, AMD will make life easier — and more fun — for them while at the same time less intimidating for the other gamers."
The new initiative will put Game logos on AMD-based desktop and notebook computers that meet the requirements of the bulk of the latest PC-based games. Joining AMD are partners such as Alienware, Cyberpower, iBuypower, Logitech, Maingear, Microsoft and Velocity Micro. PCs bearing the AMD logo will be available during the second half of 2008.
No-Brainer Choice
AMD's project is based on the premise that consumers should have a platform containing matched and tested components that meet their needs rather than a system cobbled together based on which components and software are more valuable, the company explained.
The logos will appear on systems running between US$1,000 and $2,000. The machines have two different configurations. Game-minimum requirements in desktop PCs include Athlon X2 5600+ processors, 2 GB of memory, Radeon HD 3650 graphics and an AMD 770 or Nvidia nForce 500 series or better chipsets.
AMD Game Ultra desktop systems will include an AMD Phenom X4 9650 processors, ATI Radion HD 3870 graphics, 2 GB of memory and an AMD 770 chipsets.
These specs will provide gamers with a machine capable of playing many of the top-selling games, according to AMD.
"The PC gaming market is a lot bigger than many people think. It's where the highest performance equipment and players are. You might be amazed at some of the first-person shooter's cinematic qualities, plus the stories and action, the amazing heart-pounding action of racing games, the unbelievable realisms of flight simulators and the shear vastness of some of the role-playing games, where entire nations are built and destroyed," Peddie explained.
'Servicing the Gamer'
Helping consumers choose the best PC for their gaming requirements will also give a much-needed boost to the PC gaming market, said Brent Barry, AMD product marketing manager and gaming strategist.
"It's unfortunate, but part of the problem on the PC side really is the industry needs to do a better job of servicing the gamer. So AMD Game really is about helping to boost the overall experience [and] help to make it better. What we figure is, if we can help keep the PC gaming industry healthier, everyone benefits," he told TechNewsWorld.
A healthier PC gaming market could help to restore the creativity that was once a hallmark of the industry, adding luster to a segment that has been largely overshadowed by consoles.
While video game platforms like the Nintendo Wii and Sony PlayStation 3 boast a combined installed user base of more than 80 million gamers, there are only a little over 13 million PC gaming enthusiasts, according to PC Gaming Alliance. Of the remaining 250 million gamers worldwide, 75 persent are so-called casual gamers who play games like "Bejeweled" or "Minesweeper" for roughly 15 minutes at a time.
"We really want to do what we can to make sure that PC gaming stays healthy, stays vibrant and all of that feeds back into itself to make for a healthier industry," Barry added.
Marketing Gambit
The announcement was not surprising given AMD's acquisition of ATI in 2006 and its loss of market share in the PC gaming segment, Patrick Wang, a Wedbush Morgan analyst, told TechNewsWorld.
"They bought [ATI] for two things. The first was to get one of the leading graphics providers in the industry, the second was they wanted a leading-edge chipset. By gaining those two and combining them with their processor, one of the key things they're looking for going forward is to be able to sell platforms similar to Intel," he explained.
Intel has sold CPUs and chipset combos for some time. AMD was limited to processor sales until it picked up ATI. Now that it is capable of selling a combination offering, the AMD Game initiative is a marketing ploy of sorts, Wang noted.
"Intel had an initiative a few years ago, Viiv, for digital home, that's sort of what this is," he continued. "When Intel was pushing the whole Viiv thing, it really didn't mean anything because it was essentially the same products they had just branded under a new marketing name. That's essentially what AMD Game is, but it's a little more relevant than Viiv is for Intel."
That said, Wang believes the AMD Game initiative is good for AMD to gain traction with the standard consumer, a segment that it has been losing a lot of market and mindshare with over the past few quarters.
"For them to be able to come out with something branded AMD Game, it gets your typical mainstream gamer to say 'Oh, OK, this one is verified as a gaming PC by AMD,' and feel better about their purchase. It probably helps, at some level, AMD gain mindshare on gaming platforms. It's something that can help them," he concluded.