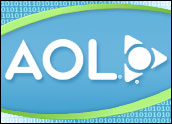 In another effort to compete with Yahoo, Google and MSN, AOL on Wednesday unveiled new ad-based free client software that integrates the view for AOL Instant Messenger, e-mail, media and search in one interface.
Called OpenRide, the program is designed for Internet users to be able to aggregate e-mail from outside POP3 e-mail systems, such as Microsoft Outlook and Google's Gmail. Access to Yahoo Mail and Microsoft Hotmail is not included in the application. Users can pay extra, however, to access those accounts.
Moving Toward Portal Status
In August AOL announced that it was discarding its fee-based model for broadband and was adopting an ad revenue model similar to Yahoo's, which relies on banner ads for income.
Wednesday's move is another push by AOL to move away from the pure Internet Service Provider business into the portal space. Towards that end the Web giant is aiming to give users a reason to jump from Yahoo or MSN.
"They're offering a more integrated, easier-to-use experience that puts all these different services in one place," said Jim Penhune, an analyst at Strategy Analytics.
AOL may have a long way to go to catch the top three portals, though. According to traffic rankings from Alexa, Yahoo is the number one site on the Internet, followed by MSN and Google, which have been moving back and forth in the number two and three spots over the last several months. AOL ranks number 36. In the past, "AOL's been more about serving its own base of subscribers than being a portal," Penhune said.
"I think the big challenge for them and a lot of others in this space is to come up with something that differentiates their user experience from all other [competitors' offerings] out there," Penhune said. He called Wednesday's announcement "a step in that direction."
Four-Way View
OpenRide's interface includes a "quad view," which consists of four panes that allow users to keep different views open at once, including e-mail, instant messaging, search and media such as video and audio. Panes can be resized and some information can be exchanged between panes.
The interface will work over dial-up, but it's designed to run over a broadband connection. OpenRide includes all of AOL's AIM software except for its free Voice over IP (VoIP) software, which will be included in the next release.
Google provides the basic search technology for AOL's search engine, which is prominently displayed in the interface. Google owns 5 percent of AOL.
OpenRide requires Microsoft Windows XP with Service Pack 2 installed.