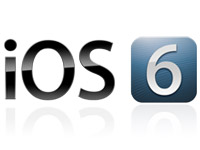 Apple has negotiated an agreement with Swiss railway operator SBB that will allow Apple to use the company's patented clock face design.
As CNN explains, SBB "politely complained" to Apple last month after noticing that a clock design on iOS 6 was lifted from SBB's design. SBB released a statement Friday saying that the two sides had struck a deal, but added that terms would not be divulged.
The clock design, which dates back to 1944 and which appears on the iPad — but not the iPhone — includes a clock icon with black and red hands. According to Businessweek, SBB has licensed the design before, including to watchmaker Mondaine Watch Ltd.
The swiftness and apparent ease with which the SBB/Apple deal was hashed out is in stark contrast to the worldwide patent battles being waged by Apple and Samsung.
US Blames Iran for Cyberattacks
Tehran-supported Iranian hackers were responsible for recent cyberattacks against oil and gas companies in the Persian Gulf, a former U.S. government official alleges.
According to the Associated Press, the attacks, which utilized a file-erasing virus known as Shamoon, were apparently retaliation for recent U.S. sanctions against Iran. The attacks targeted the Saudi Arabian oil company Aramco and Qatari natural gas producer RasGas.
The accusation coincides with defense secretary Leon Panetta's dire, dramatic warnings about the chaos that could result from foreign cyberattacks. Panetta called the suspected Iranian cyberattacks the most destructive private sector attacks in history and used them as an example of the perils posed by cyberwarfare.
The AP cites an anonymous U.S. official who said the Obama Administration knows who is responsible for the cyberattacks and that it was indeed a "government entity."
Iran's cyberthreat adds a "new dimension" to 30 years of tension and conflict between the U.S. and Iran, cybersecurity expert James Lewis is quoted in the article as saying.
According to the Tehran Times, the director of Iran's National Center of Cyberspace dismissed the accusations, chalking them up to election season posturing.
ZTE Earnings Report Reveals Big Losses
ZTE Corp., the Chinese mobile phone and telecommunications equipment maker, will report a loss of more than US$275 million for the first nine months of 2012.
According to Reuters — which cites Sunday's preliminary results announcement on the Hong Kong Stock Exchange — ZTE has been hamstrung by a slowing domestic economy and by the Iranian market. The U.S. is investigating whether ZTE illegally sold U.S. computer equipment to Iran.
ZTE was implicated, along with Huawei, in a recent U.S. House Intelligence Committee investigation into threats posed by foreign telecommunications companies.
Anonymous Irked with WikiLeaks Paywall
Hacker group Anonymous has objected to WikiLeaks' move to put millions of documents behind a paywall.
As Wired explains, when users try to access WikiLeaks documents, including 250,000 cables from U.S. embassies, they are rerouted to a page that contains a video decrying Barack Obama and, after that, a plea from WikiLeaks headman Julian Assange, who asks for donations. At that point, users can proceed only after they donate or share the video via Facebook and/or Twitter.
Anonymous members took to Twitter to lambaste the paywall. In response, WikiLeaks tweeted that a social media sharing campaign coupled with optional donations isn't actually a paywall.
Anonymous has traditionally been a staunch ally of WikiLeaks. In 2010, for instance, Anonymous launched a denial-of-service, or DDoS, attacks against PayPal after the company prohibited people from contributing to WikiLeaks through its online payment service.