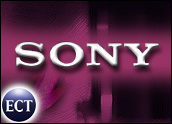 Sony seems to be finding success for its portable PlayStation, or PSP, with nearly a million units shipped in less than two months, but that is not stopping the electronics giant from planning new features for the device.
In a recent talk, Sony executive Ken Kutaragi boasted of 800,000 PSP units shipped in Japan, where the device was released last December. With plans for deployment in North America and Europe this March, Sony is also working on adding mobile phone and Web browser capabilities to the PSP, according to Kutaragi.
Parks Associates analyst Michael Cai told TechNewsWorld that after being well-received at the recent Consumer Electronics Show (CES) in Las Vegas, the PSP is poised to move beyond handheld gaming and serve as a multipurpose entertainment device.
"With the low price point" — likely to be under $200 in the U.S. — "it's possible some consumers will buy it as an entertainment device, not purely a gaming device," Cai said, adding that Sony is expanding both its market and its margins, which may be greater for PSP software and services than for the device itself.
Pushing Strong Production
Speaking in Japan, Kutaragi indicated Sony is hoping to increase an already significant shipping rate for PSP, pumping production of the hand-held device from around 1 million units per month to 3 million by the end of the year.
Kutaragi also signaled that Sony is planning a mobile phone add-on to PSP and working on a Web browser for the device.
The Sony executive also said the company will open its Universal Media Disc (UMD) format for third parties to develop music and video applications for PSP. Sony, however, will remain the sole provider of games on the UMD format, according to Kutaragi's speech.
Resolution Well Received
Cai of Parks Associates said the PSP was well received at CES and that analysts and observers were especially impressed with its graphics. "The resolution of the screen was beyond expectations," Cai said.
He added that Sony's strategy with PSP — adding music, movie and other capabilities in addition to gaming — might help the company find a market beyond youthful gamers.
"It really depends on what you really want from a particular device," Cai said. "As a hybrid, one-for-all solution, it's actually more difficult to predict its future."
Cai said that while Nokia's NGage device — a mobile phone and gaming platform — did not do well in the market after its release in 2003, Sony might have more success with PSP.
"If they can keep the price point low and keep adding on features, I don't see why consumers wouldn't like it," Cai said.
Gamers and Vendors Compete
Cai, who praised Sony's opening of the UMD format, indicated the mobile phone and browser capabilities planned for PSP might be used for online, head-to-head gaming or for music and other downloads.
He also said the additional PSP features might help Sony sell software and services with the device, thereby increasing its profit margins on the technology.
While the PSP is disrupting Nintendo's dominance in mobile gaming, Cai said the Nintendo DS, a dual-screen gaming device that is compatible with GameBoy games, is also doing well in the market, with approximately 1.5 million units sold in the U.S. since release last November.
The DS benefits from Nintendo's prominence in the space and backward compatibility, but Cai said Sony will not suffer because its target audience of young adults is different.
"I think both [the DS and the PSP] are going to do well," he said. "I do believe PSP will address a slightly different segment."
A quieter competitor — Tiger Telematics' Gizmondo — will also compete in the hand-held gaming space. The device, similar to PSP in that it includes media playing capabilities, is expected to ship in the U.S. early this year.