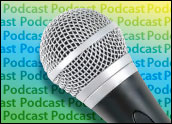 AT&T has its iPhone, Sprint has its Pre, T-Mobile has its myTouch, and Verizon has … what? A BlackBerry or something? Even though Verizon is the biggest network in the land — and even though iPhone users think about Verizon longingly every time a call goes dead — the company is not generally known for having killer phones.
That may change soon. Google and Verizon have agreed to start a family together and fill their home with little Android children. Two new phones will be here in the next few weeks, and they're planning a variety of new additions for the future — maybe feature phones, netbooks, or something completely different.
Google seems to be throwing its weight behind Verizon — the phones will come preinstalled with a bunch of G-apps, and yes, Google Voice will be on the bus. As for Verizon, it's mustering up for its big LTE launch, and hooking up with a huge Internet company on a mobile deal isn't such a bad way to go about that.
This also fits into Verizon's personality as it applies to branding. Verizon likes to spray paint the big red V on everything it touches. Even if other carriers offer the same phone, Verizon will always be compelled to mod out its version and put its own spin on it in some way. To a certain degree, this might factor into why it doesn't really have a celebrity phone yet. But it makes Android a great fit, because as a more or less open OS, Android was born to be modified.
Who's going to make these upcoming Android handsets? "Leading handset manufacturers" is all Verizon would say.
---

Listen to the podcast (14:07 minutes).
---
Any Robo-Friends for AT&T?
So, Verizon has its big Android push under way, Sprint has a couple of Android releases coming up over the next few weeks, and Android's first love, T-Mobile, already has two rugrats running wild.
Where does that leave AT&T? Doing its best to support some very hungry iPhone users who can't seem to ever get enough data. The carrier has been giving that handset a huge spotlight ever since it came out in 2007, but pretty soon Apple may have to share AT&T's shelf space with one of its best friends in the whole wide world: Dell.
According to reports, Dell is building a smartphone that will use the Android OS and will run on AT&T's network. Yes, it's just a rumor, but it's a Wall Street Journal rumor — "Blue Horseshoe loves Dell Android smartphones," or whatever.
Even though the Journal manages to catch a lot of rumors that eventually turn out to be the genuine article, Mike Morgan at ABI Research is hesitant to buy into this one. First, Dell showed a smartphone a few months ago in China, and it failed to really blow anyone away. Second, AT&T once told Morgan that it doesn't think the Android platform is secure enough for its network.
But Allen Nogee at In-Stat thinks there's a decent chance the Dell/Android/AT&T triumvirate could come to pass. Android seems to be growing at a pretty good clip, he said, and that's happening at the expense of operating systems like Windows Mobile.
Under the Microscope
The comments that FCC Chairman Julius Genachowski made last month about Net neutrality have put wireless carriers in a bit of a bind. They know now that they're being watched closely for any signs of behavior that might smell even a little anticompetitive, so they're going out of their way to make themselves look as competitive as they can be. Sort of like when you're driving around and you spot a cop right behind you in the rearview — best keep your speed a little under the limit, just to be safe.
Genachowski's statement came after the FCC had already busted AT&T's chops by poking its nose into the whole Google Voice on iPhone disaster.
Now, suddenly, AT&T has decided to do a complete U-turn on its stance regarding VoIP iPhone applications using its 3G network. Before, you couldn't technically use VoIP apps like Skype over a 3G data connection — you had to have WiFi. Vonage released an app recently that sort of worked around that — your call would be carried on 3G to Vonage's servers, then go VoIP from there — but that still ate up minutes on your plan.
Under AT&T's new rules, iPhone VoIP apps can use 3G for pure VoIP. So theoretically, you could get away with making tons of calls on your iPhone from anywhere with a 3G signal, never having to use up any plan minutes, and all the while doing your part to weigh down AT&T's network.
Of course, the cop-in-the-rearview scenario is certainly not how the folks at AT&T are going to portray this — they've got their pride. It's all about the iPhone "dramatically" changing the game in wireless and living up to "customers' expectations," according to AT&T executive Ralph de la Vega.
Smartphones Get Flashed
You don't have to look very far on the Web to find Flash, Adobe's technology for putting animation, video and applications on Web sites. It's very widely used by Web developers, and now Adobe is getting version 10.1 ready to roll.
This new version will be the first consistent runtime release of the Open Screen Project. It will run not just on desktop computers of the Linux, Mac and Windows varieties, but also on a wide range of smartphones. Some smartphones have been able to run Flash already, but it's usually this bare-bones version called Flash Light. Version 10.1 will bring full Flash to mobiles.
So Adobe threw itself a party, and it invited WinMo and Palm's webOS, which will get public developer betas later this year. Then comes a developer beta for Android and Symbian, and RIM's BlackBerry platform is also on the list.
But what about iPhone? Not invited. iPhone and Flash have never gotten along. Adobe keeps saying it's working on a version of Flash for iPhone, but apparently it's just not there yet. Apple CEO Steve Jobs has commented in the past that the full version of Flash is too much for the iPhone to run, and little old Flash Light doesn't cut the mustard performance-wise. It's true that Apple has managed to sell a couple-few iPhones over the years without Flash's help. Still, by pushing out a new version of Flash to all of the iPhone's worst enemies, Adobe might — just might — have bought itself a little more leverage as it tries to set foot on Apple's platform.
Win or Lose?
Before there was Android, before there was iPhone, there was Windows Mobile. Microsoft has had a mobile operating system since before smartphones were cool, and it has officially flipped the switch on version 6.5. It's also rolled out a suite of mobile services called "My Phone" and finally opened its app store, Windows Marketplace for Mobile.
New features in WinMo 6.5 include better photo sharing across social networking sites, an enhanced email utility and a "What's New" feed. Redmond developers have also tweaked the interface a little here and there, and built in a few new customization functions.
Does that sound like much? Is anyone's mind blown yet? Perhaps not. This wasn't Microsoft's shot at a WinMo revolution — that will come later with Windows Mobile 7. This was an incremental release that moves the OS a few more inches down the road.
For some critics, though, the 6.5 release underscored everything that's wrong with Microsoft's mobile platform in terms of both design and vision. Although Windows Mobile 7 is still many months away from completion, WinMo's rivals already seem to be a step ahead, especially outside the enterprise. Allen Nogee at In-Stat put it this way:
"The phone industry is far different from the PC world, where users are forced to wait for Microsoft to get its act together and release new operating system updates. Palm, Android, Apple, Symbian and others are adding new features all the time and can roll out new devices with these features in no time at all. Microsoft has never had to compete in such an environment before and isn't built that way."
Hope for the Holidays?
When Bing was first launched, it seemed to have wings. It was a lot more popular than Microsoft's previous search engine, and Redmond sure did spend a lot of money for ads to get the word out. Web tracking services watched as Bing's market share climbed over the summer, but the question on everyone's mind was, are Googlers and Yahooers really making a permanent switch, or is this growth just due to everyone giving Bing a go-around for a short while before going right back to old search habits?
New figures from StatCounter and NetApplications indicate it may be the latter: Bing's growth has leveled off, and its market share may have actually shrunk recently to around 4 percent, they say. But certainly those guys aren't the be-all, end-all of Web statistics, and Bing's still pretty young. Perhaps judgment should be reserved for after the holiday season. Bing seems to place an emphasis on e-commerce search and travel — plenty of that going on in November and December.
Meanwhile, Google seems to be reacting to the competition by tuning up its own search engine and piling on new features. It recently added a tool that provides instant Web page translations into 51 different languages. It also installed a new set of filters — see what's been updated in the last hour or over a specified period of time, get more or fewer shopping sites in the results, see only pages you've visited before or never visited, or limit the search to just blogs, books and news.
Fetch Me a Sale Item
Even if Bing's market share really has hit a stall, it's still far out in front of Ask.com. Ask is a distant fourth in search, but at least its position allows it to try out new ideas that the bigger guys would consider too risky.
Actually, its latest endeavor doesn't seem too risky at all, because it involves helping users find coupons and discounts, and I hear that kind of stuff is popular lately.
Ask.com visitors are greeted with a photo (at its debut, it was a picture of a nice autumn day at a park) only there are bunch of little "Deal" tags hanging off everything people are wearing or carrying — a laptop, a jacket, a camera, a watch, etc. Click on any of these tags, and you'll get a list of the various deals that retailers and etailers are offering today on that type of item. You can sort by coupons, general sales and coupons, or just the discounts found in your area. Or, if you're not interested in any of the stuff these people are wearing or toting, you can search by term in a special section of the site.
There are a lot of sites that collect coupons and agreggate the info for visitors, and it's not an easy thing to do. Sometimes they get all their info directly from retailers via data feeds, and sometimes users have to search by specifically asking about a brand or product.
Ariel Ozick, CEO of Wired Rhino, told us, "What Ask.com is doing is different — they're integrating the deals into regular searches and telling customers how to find them. More than that, Ask.com is actually actively crawling the Web looking for coupons, which is something that no other search engine has specifically done before."
Read All Over
Since Amazon doesn't parse out its Kindle sales figures, it's hard to make much of a horse-race out of e-reader sales, but it is safe to say that Kindle's a top contender. It's got some name recognition, it's got a huge etailer at its back, and it has convenient wireless features.
However, other manufacturers are looking to close the gap with lower prices and new features like color. Rivals like Sony are matching Kindle's ability to download content over the air rather than having to dock your reader to a computer in order to pick up new books.
So, Amazon's counteroffensive is to take the Kindle worldwide with an international edition. It's very similar to the Kindle 2, only it uses wireless technology that works in countries outside the U.S. AT&T will provide the connection for these international readers, rather than the Sprint connection that domestic Kindles use.
Also, Amazon decided to lop a few bucks off the price of the original Kindle 2, which will now sell for $260. The international edition will go for $280. It also plans to roll out a global version of its jumbo-sized DX reader sometime next year.
Where Did You Get That?
With the help of the Internet, anyone can be a shill. Just find a company willing to give you free goods for writing up a glowing review on your blog, or raving about them on Twitter and Facebook. In order to do that, of course, you might have to develop some sort of popular following. Or not — perhaps all you need to do is just say something nice about a product, any product, in exchange for a few cents. Belkin knows all about how that works.
But it seems that bloggers' days of wanton prostitution are drawing to an end, if a recent decree from the FTC has any teeth. For the first time in nearly 30 years, the Federal Trade Commission has updated its guidelines on endorsements and testimonials. Now social media mavens who get freebies or payments from companies have to disclose that fact when they talk about that company's products.
So, what happens when you don't follow these guidelines? For example, what if Cadbury dumped a whole pallet of those Easter-time chocolate cream eggs on my doorstep? And what if I couldn't help but tweet about how much I love them so, but I failed to mention that I got them for free? And how am I supposed to cram full disclosure into 140 characters and also fit in a coherent opinion?
It looks like the worst-case scenario would be a fine of $11,000 against myself and Cadbury. The FTC gave no specific guidelines on exactly how you should communicate disclosure in the form of a post, but it did say it's going to evaluate everything on a case-by-case basis. That's somewhat reassuring, I guess — unless you happen to be one of the cases that gains its interest.