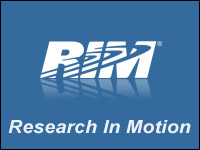 The 2011 Consumer Electronics Show kicked into full swing Thursday asexhibitors threw open the show floor doors and let in the throngs ofgadget gawkers gathered at the Las Vegas Convention Center.
Larger vendors' booths were immediately swamped with attendees pokingand prodding the newest wares. I happened upon Research In Motion'soutpost to check out the PlayBook, the BlackBerry tablet the companywill launch early this year.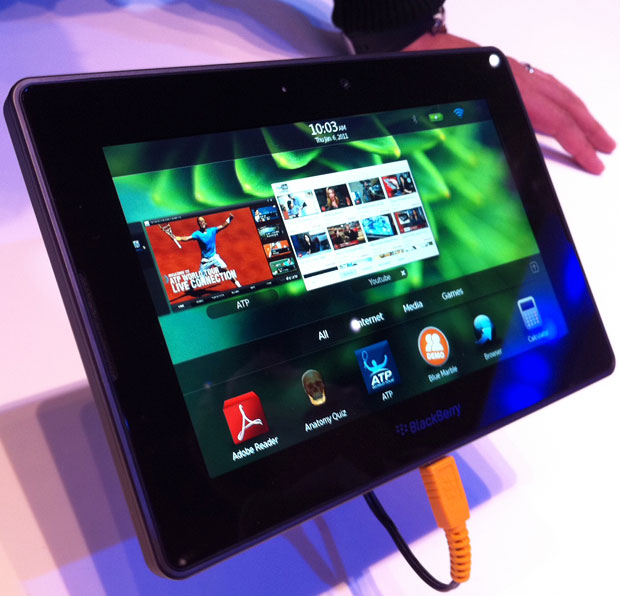 The BlackBerry PlayBook
At first glance, the PlayBook closely resembles the Samsung GalaxyTab, a 7-inch Android tablet that came out last autumn. RIM'sitem, however, runs a QNX operating system.
QNX looks somewhat like the BlackBerry OS found on the company's smartphones, but it comes from a separate technological bloodline. The RIM representative I spoke with indicated it's possible that future BlackBerry handsets willthemselves feature a QNX-based OS, but plans are still hazy.
Physically, the PlayBook is an ectomorph of a tablet. Its 7-inchscreen sits on a 1-cm-thick chassis, and the unit weighs in at justunder a pound. Front and rear cameras provide 3 and 5 megapixels,respectively.
BlackBerry as Gatekeeper
So far, this sounds a lot like the Galaxy Tab, save for the operatingsystem. Where things get interesting is how the unit handles itswireless connections. The simple route is to just use WiFi — the unitcan connect to an everyday wireless router.
For a cellular data connection, though, you can bridge the PlayBook toa BlackBerry phone. This can be done wirelessly also, but the actualdata you send and receive will be routed through the handset.
RIM says that using the handset to act as a sort of gatekeeper canenhance the device's data security protections. In fact, bridgingthrough a BlackBerry phone is the only way to access enterprise datalike corporate email through the tablet.
A Place in App World?
The device's interface also puts a new spin on touch interaction. ThePlayBook does not have a "dumb" bezel as most other tablets do. Pokingaround on the actual screen yields the expected reaction — jab atbuttons, swipe things this way and that, etc. But if you begin a swipeon the black frame surrounding the screen, the action calls up thePlayBook's top-level functions. An iPad user might consider this akind of virtual Home button.
The PlayBook should be launched in the first quarter of this year.Price is still unknown.
Also unknown is the device's app situation. RIM's BlackBerry App World has been providing handset users with software for nearly two years, but the company says PlayBook's relationship with the app outlet is still in development, so it'sunclear whether the tablet's users will be permitted to shop in RIM's own store.