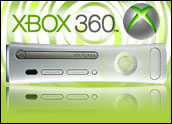 Gamers around the world have begun limbering up their thumbs and forefingers following the announcement Wednesday that Microsoft and Namco Bandai Games will host the Xbox 360 Pac-Man World Championship. The competition honors the 1980s era video game for the crucial role it played in popularizing video games as well as its longstanding popularity.
"Namco Bandai Games and I are proud to partner with Microsoft on the Xbox 360 Pac-Man World Championship, which celebrates how popular Pac-Man remains to this day," said Toru Iwatani, creator of Pac-Man and now a professor at Tokyo Polytechnic University.
"The success of Pac-Man stems from its fun gameplay and host of characters that have been enjoyed by families for generations. It will be exciting to see Pac-Man fans from around the world compete on Xbox Live Arcade to become the first-ever Pac-Man World Champion," he continued.
Extra Life
Pac-Man first hit the standalone video game market back in 1980 in Japan and spread around the world by 1981. Its cast of characters, including Ghosts Inky, Blinky, Pinky and Clyde, expanded over the years to include other versions such as Ms. Pac-Man. The game was so popular it spawned an animated TV series and even a Top 40 pop single, "Pac-Man Fever."
The first-of-its-kind tournament, sponsored by Quizno's, will run from April 25 to May 9. The contest is open to any Xbox Live user with the 400 Microsoft Points (US$5) to download the game. The championship kicks off on Xbox Live Arcade at 12:01 a.m. GMT on April 25 (that's 8:01 p.m. EDT and 5:01 p.m. PDT on April 24 for the East Coast and West Coast, respectively) when gamers can begin registering for the tournament and also check out eligibility criteria, regulations and rules and begin competing.
Xbox Live Arcade will delete previous Pac-Man leaderboard scores, allowing gamers and fans to track their progress. Pac-Man fans in the U.S. and Canada can also enter the Pac-Man Fanatic contest to receive an invitation to compete in the championship finals held in New York. Contestants can head to Xbox Live for details on how to submit their creative video illustrating their devotion for Pac-Man.
The Golden Egg
The competition will officially come to a close on May 9, 2007, at 11:59 p.m. GMT once nine finalists from each region (Asia, Australia/New Zealand, Canada, Japan, Mexico, Europe and the United States) are determined. They will be flown to New York and compete for the ultimate title of Pac-Man World Champion on June 5.
In addition to the acclaim associated with becoming the first Pac-Man World Champion, the winner will receive a plethora of prizes, including a free Quizno's sub every week for 26 years; 100,000 Microsoft Points for games and movies; and a one-of-a-kind Pac-Man themed Xbox 360.
The prize for Microsoft, which has sold 3 million more gaming units than its competitors, will not necessarily be a seismic shift in adoption toward the Xbox 360, David Hodgson, author of popular gaming guides, told TechNewsWorld.
"The motivation here is to gather 360 owners that remember the fun times they had with Pac-Man," he explained. "It's also a great way to coax 360 owners into signing up for Xbox Live, and using the infrastructure Microsoft has built up here."
Tournament sponsors chose Pac-Man, Hodgson said, because it is well-recognized and is a simple game to play. It is also family friendly and easy to market on "The Today Show," for instance, or in other mainstream media outlets.
"Pac-Man is ideally suited to a competition, and it showcases Microsoft's arcade portion of Xbox Live, which is going up against the Nintendo Wii's virtual console and that company's impressive back catalogue."
"It can attract a large number of participants relatively easily — just download the game and play it — and there's the geek factor of Toru Iwatani," Hodgson added. "In fact, the only puzzling aspect is why Pizza Hut didn't sponsor this event — Iwatani San created Pac-Man after looking at a pizza he'd eaten a part of."