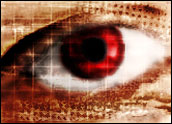 The British Board of Film Classification (BBFC) on Tuesday put the kibosh on the scheduled July 13 release of "Manhunt 2" in that country. The independent board, established in 1912, rejected the video game headed to Sony's PlayStation 2 (PS2) and Nintendo's Wii because of its "unrelenting focus on stalking and brutal slaying and the sheer lack of alternative pleasures on offer to the gamer."
Rejecting a work is a serious action, noted David Cooke, BBFC director. "Where possible we try to consider cuts, or in the case of games, modifications which remove the material which contravenes the Board's published guidelines.
"In the case of 'Manhunt 2' this has not been possible," he continued. "'Manhunt 2' is distinguishable from recent high-end video games by its unremitting bleakness and callousness of tone in an overall game context, which constantly encourages visceral killing with exceptionally little alleviation or distancing. There is sustained and cumulative casual sadism in the way in which these killings are committed, and encouraged, in the game."
Game maker Take-Two, parent company of Rockstar Games, has six weeks to file an appeal to the Video Appeals Committee. Until and unless Take-Two wins the appeal, 'MH2' cannot legally be sold in the U.K.
Irish Ban
Take-Two did not immediately respond to a request for comment. However, the company's troubles with "MH2" are growing, with the Irish Film Censor's Office (IFCO) banning sales of the game in Ireland Monday.
"IFCO recognizes that in certain films, DVDs and video games, strong graphic violence may be a justifiable element within the overall context of the work," the organization said. "However, in the case of 'Manhunt 2', IFCO believes that there is no such context, and the level of gross, unrelenting and gratuitous violence is unacceptable."
Killer's Ed 101
The game's story revolves around protagonist Daniel Lamb, a former scientist, who was locked up in an insane asylum for six years. Leo Kasper, a former government agent, helps Lamb escape after he comes to with no recollection of his life before the asylum or what happened to the white-coated body on the floor. Kasper teaches Lamb all he knows about staying alive — brutally killing others — so that the two can combat "The Pickmen Project" henchmen who pursue them.
As with the original "Manhunt" game, "Manhunt 2" features gory content, allowing players to ability to choose how to kill their victims — either "Hasty," "Violent" or "Gruesome." Gamers also have the ability to decapitate their enemies and then wear the severed head on their belt. The heads can subsequently be used as weapons or to distract other enemies.
Software designers built in an "environmental kill" functionality so that players can kill enemies by shoving them face-first into a charged fuse box, strangling them with a phone cord or drowning them in a toilet. In the version for Nintendo's Wii — a system that often sells itself as a more family-friendly gaming console — players can opt to "Up the Gore," for more realistic blood effects, including bruises, gunshot wounds, gashes, head wounds and blood sprayed on the screed during fight and execution scenes.
If the ban is upheld, "MH2" will become the first game ever forbidden in the UK since "Carmageddon" was initially banned in 1997, but the decision was overturned on appeal.
Natural Born Killers
The Entertainment & Leisure Software Publishers Association (ELSPA) in Britian released a statement praising the BBFC's decision. The ban "demonstrates that we have a games ratings system in the UK that is effective," said Paul Jackson, director general.
"It shows it works and works well," he added.
However, others have taken a dimmer view of the board's move.
"It's a sad state of affairs when we have to discuss the use of the Wii controller as a weapon for a game like Manhunt, but don't think twice when the game is a typical shooter game," Michael Pachter, a Wedbush Morgan analyst, told TechNewsWorld. "Killing is killing, and it's either acceptable or not. I think that singling out 'Manhunt' is tantamount to discrimination against Take-Two."
"MH1" was a "pretty gory" game, acknowledged Pachter, who has not played "MH2." In all likelihood, he said, the BBFC's decision to ban the game was because it has no redeeming social value. As long as consumers know what they are getting when they purchase "MH2," though, they should be allowed to buy the game, he opined.
"If it is restricted to adults, so be it, but a ban is inappropriate," he explained. "Adults should be able to decide for themselves whether they want to play this kind of game, and if they do, they should be allowed to purchase it."