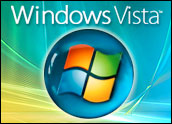 Since its heyday in the late 1990s, the PC game industry has seen its share of the video game market grow increasingly smaller. Cannibalized by the onslaught of gaming console powerhouse lines Sony PlayStation and Microsoft's Xbox line, sales of CD-ROM-based PC games, while still robust at US$970 million, accounted for only 1 percent of the 18 percent increase in game sales in 2006 that totaled $13.5 billion.
The future for PC games, however, could be due for a pick-me-up over the next two years. Record-breaking one-day sales of the "World of Warcraft" (WoW) expansion title "Burning Crusade" kicked off 2007 with a bang for PC game makers.
WoW devotees flocked to stores, scooping up nearly 2.4 million copies in a 24 hour period. Although analysts said the game's massive sales were due to the incredible popularity of WoW, looking forward they said the industry should do well in the near future.
The release last week of Microsoft's long-awaited, next-generation Vista operating system (OS) has increased optimism that the PC game market will pick up. As with many other components of the new OS, Microsoft completely rebuilt its DirectX platform, a suite of application programming interfaces (APIs) that handle multimedia related tasks. Version 10.0 of DirectX provides a richer gaming experience for users due to its significantly increased graphics capabilities.
"With the release of Windows Vista and DirectX 10, the new graphics standard for PC games, we're likely to see a pretty good sized refresh as we go into this year," Rob Enderle, principal analyst at Enderle Group, told TechNewsWorld.
When PCs Were King
Games for personal computers have been around for more than 45 years. "Spacewar," one of the first video games, was created by Steve Russell, a Massachusetts Institute of Technology researcher, in 1961. Developed on a computer used for statistical calculations, the game pitted two players against each other as they maneuvered around a central star, attempting to destroy one another. Roughly 18 years later, "Spacewar" was the inspiration for Atari's arcade classic "Asteroids."
Consisting mostly of text-based adventures and interactive fiction, the first generation of PC games that emerged during the 1970s used commands entered with a keyboard. However, as personal computers became more powerful, interest in PC games increased despite competition from game consoles such as Atari 2600 and Mattel Intellivision.
PC games eventually took the day when consumers, frustrated by the poor quality of console-based video games, turned away from them and left the industry to crash in 1983.
The PC gaming market really began to take off in the mid- to late-1980s, when computer manufacturers began using the mouse as an interactive device and incorporating graphics cards in their systems. Although not sophisticated, they allowed game designers to move from text-based games to illustrated games.
The development of the first sound cards in 1987, and later 3-D graphics, enabled designers to augment sensory effects, heightening the user's experience
With the release of Microsoft's Windows 95 OS and its accelerated 3-D graphics and DirectX platform, PC games hit their stride. The market reached its zenith in 1999, when PC game sales in the U.S. hit an all time high with $1.9 billion.
Consoles' Comeback
Gaming consoles came back strong in 2000 with Sony's release of the PlayStation 2. Microsoft's Xbox quickly followed. PC game sales declined precipitously as they were cannibalized by the enormous success of the two consoles.
Each subsequent generation of game consoles from Sony, Microsoft and Nintendo have grown even more popular. Retail sales of game consoles, software and accessories reached a record $10.5 billion in 2005, a 6 percent increase over the $9.9 billion sold in 2004, according to the NPD Group.
Meanwhile, PC game sales have shrunk each year a for a total decline of 44 percent by 2005, according to NDP Group. In 2005 alone, the industry recorded $953 million in sales, a loss of 14 percent from 2004 when sales reached $1.1 billion. Unit sales dropped in 2005 by some 19 percent from 47 million units in 2004 to 38 million.
"The console has picked off the mainstream segment [of people] who used to play CD-ROM-based PC games, to a large extent," Yankee Group analyst Mike Goodman told TechNewsWorld. "It will continue to do so as consoles' performance continues to improve."
Enjoying the Vista
The introduction of DirectX 10 makes the environment for high-end games much more realistic, Enderle said. "Water looks like water, people look like people and so you get something that is much closer to virtual reality for the developers who write for it."
It is similar, Enderle explained, to the advances in computer generated images (CGI) in movies. Ten years ago, moviegoers could easily spot the idiosyncrasies in a movie's CGI special effects that proved the scene was computer generated. Today, however, the CGI in movies is often so convincing that viewers frequently cannot pinpoint what was real and what came from a computer.
"We're getting to the point where games can — on the fly — come up with near movie quality graphics. It's not quite there yet, but it's much closer than ever before and a dramatic improvement over what we had with DirectX 9.0. It is very visually exciting," he said.
Microsoft has said that with Vista's inclusion of both DirectX 10 and XNA, a set of tools that facilitate computer game design, it would begin paying more attention to PC gaming, according to Michael Cai, an analyst at Parks Associates. The software giant, he continued, has taken some of the blame for not paying enough attention to PC gaming in the past. The company acknowledged its oversight, which was one reason PC game sales have been depressed.
On the Horizon
Vista will improve the experience, Yankee Group's Goodman said, noting that the OS is designed around CD-based games and will help hold onto hardcore PC gamers. However, he doubts it will pull back gamers who have migrated to consoles. That will require new technology that would allow gamers to compete against each other no matter what platform they're using.
What will bring gamers back to the PC? Cross platform integration will let people who can play console play head-to-head versus PC games, Goodman said, adding, "Microsoft has some games coming out that will take advantage of that."
Several games already scheduled for release are cause for excitement in the PC game industry.
Namco Bandai's "Hellgate: London," the first game from Flagship Studios, combines the two major draws for PC gamers — a first-person shooter and a role-playing game (RPG).
"Spore," from Will Wright, the creator of "The Sims," takes players from the origin and evolution of life through the development of civilization and technology to the depths of outer space.
H-Studio's "Huxley," a massively multiplayer online first-person shooting game, is also attracting a great deal of attention.
"'Huxley' is one of the big ones expected to come out this year," Enderle said.
With the level of reality in gaming "coming up a notch," expect game companies to cycle their games out once enough people have begun migrating to Vista, Enderle said. As game software makers refresh their games, they will begin highlighting the graphics intensity of the newer versions.
"It should be a relatively good year in 2007," Enderle added. "2008 will probably be better because these things will be much more mature. But assuming we get good titles out, we should do pretty well."