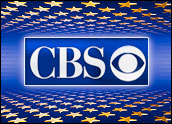 Several major broadcast networks have turned to technology and Internet companies in recent months to put their programming on the Web, but now, CBS (NYSE: CBS) has announced that it will cut out the middle man with its new strategy.
The television network plans to make available downloadable episodes of some of its primetime programs, directly via its own CBS-branded Web site. The network plans to kick off the new initiative this season, starting with "Survivor," episodes of which will be available for US$2 each.Episodes will be available for download at midnight following the shows' broadcast airing, CBS said.
A First Among Networks
CBS called its move a "first" among the major broadcast networks, which have in the past partnered with AOL, Google and other established Internet portals to digitize television content. While CBS faces stiff digital competition from an increasingly robust library of video offerings on Apple's iTunes, which includes ABC and NBC programming, the network's plan may be advantageous as it will allow it to determine first-hand how much of a market there is for its on-demand shows.
Gartner Research Director Mike McGuire said the network's effort to put in the groundwork and build a foundation to try and understand the demand for its programs outside the traditional television box was a good thing to do, at precisely the right time. Some still question the notion of watching TV on the PC, however.
"There's a lot of growth in PC shipments, and it's mostly notebooks," McGuire told TechNewsWorld. "I can understand why [CBS] wants to put their toe in the water and see about the demand for this asynchronous, after-the-fact access to the content."
It will be hard for CBS alone to compete with the multi-network, multi-format video content available on Apple's iTunes, he said, but "it will be interesting to see if they can get more demand on their own. This is the time when they do need to be experimenting."
Increased availability of content offerings could be just the thing to help boost consumers' interest in watching TV on digital devices in the future, he said.
Hard Apple to Crack
CBS has already joined its competitors in teaming with other digital TV providers, sealing a deal last year to offer some television content on Google. It may be missing the mark by targeting PC users, however, cautions Jupiter Research Vice President Michael Gartenberg.
The network may have a hard time testing its solo approach amidst the growing selection of video on iTunes, he told TechNewsWorld. "One of the advantages of being associated with Apple and iTunes is coverability," he said. "The computer is not the most popular way to watch things."
Follow the Audience
On the other hand, despite concerns they might limit their base TV audiences with the additional, digital and on-demand offerings, the networks know they must provide their content in other forms and devices to remain relevant, Gartenberg said.
"It's either go along with the audience, or they'll find something else to watch," he concluded.