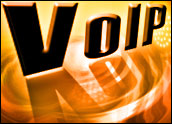 Internet encryption pioneer Phil Zimmermann has expanded his software solution to encrypt voice communications over the Internet to include the widely-used Windows PC platform.
The Zfone Voice over Internet Protocol (VoIP) encryption comes at a time when privacy advocates and security-conscious companies are calling on the Internet-based voice communications technology to avoid widely-reported government snooping and other risks.
The new encryption technology, available for free on Zimmermann's site for Linux, Mac, and now Windows, locks and unlocks communications in a "purely peer-to-peer" transaction that does not require a third-party or place to hold the keys, Zimmermann said. He reports on his site that the new protocol, which works with any SIP phone, has been submitted for standardization with the Internet Engineering Task Force (IETF).
Phone Gets Privacy
Zimmermann is among the most prominent figures in Internet encryption, and helped pioneer e-mail encryption with his Pretty Good Privacy (PGP) solution that is more than 15 years old.
That solution was challenged by the U.S. government, but was eventually cleared for continued use among privacy-conscious Internet users. With his latest VoIP solution, which relies on a new protocol called ZRTP, there is speculation Zimmermann may face a similar challenge as the original PGP technology did.
The Federal Communications Commission (FCC) is currently considering its oversight of VoIP, which is not currently governed the same way as traditional, wired voice communications.
Untappable, Untouchable?
However, privacy advocates such as Electronic Privacy Information Center (EPIC) Executive Director Marc Rotenberg argue the technology is technically off-limits for the FCC.
"This is clearly outside the FCC's authority," Rotenberg told TechNewsWorld. "I don't see any problem with this technology."
Describing Zimmermann's defense of PGP as "a courageous campaign," Rotenberg said any technology that provides privacy and security is a good thing.
"All organizations have a legitimate interest in protecting the privacy of their communications," he said.
Rotenberg added it is appropriate to assist law enforcement when necessary and legal, but over the long term, it makes more sense to have an infrastructure that supports secure, private communications, rather than one that supports snooping.
Patriotic Privacy
The new Zfone solution for Windows is significant in that the broader Internet audience can now use the encryption technology, IT-Harvest Founder and Chief Research Analyst Richard Stiennon told TechNewsWorld.
"This is going to bring at least the possibility of secure voice communication down to anyone who wants to get it," Stiennon said.
Given the reported collaboration to track communications among the U.S. government and telecom industry, the solution comes at a time when it should be put to use, according to Stiennon.
He argued that government surveillance is making all communication insecure, thereby hurting an economy based on free, unfettered communication.
Stiennon went on to say he feels it is the "patriotic duty" of Americans to ensure their communications, whether e-mail or voice, are secured and private by using encryption.