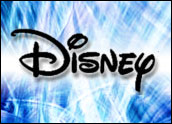 The Walt Disney Co. said it will launch a family-friendly mobile phone service in June that will enable parents to monitor and manage how their children are using their cell phones.
Disney, which announced the service at the CTIA Wireless 2006 tradeshow in Las Vegas, said the service would go beyond family wireless plans focusing on sharing minutes. The Disney plan will offer tools to let parents "teach kids responsible use" while still including features younger users demand, such as camera phones and text messaging.
Features for Everybody
Disney Mobile will include Family Center features such as the ability to set allowances for voice minutes and text messaging, controls on downloadable content, the ability to disable phones during certain hours or to limit what numbers they can be used to call. The service will also let parents track their children's movements with a GPS feature.
Disney CEO Robert Iger said those tools and access to "Disney's outstanding creative content" make the service unique.
"Parents will appreciate Disney Mobile's unique capabilities to manage family communications, and tweens and teens get the functions they're seeking in today's wireless service," he said.
The launch follows closely on the heels of the debut of ESPN Mobile, another sharply focused service from another member of the Disney family, which benefited from a launch backed with Super Bowl advertising and aggressive marketing ever since.
Virtual Reality
Because it does not operate its own network, Disney and ESPN Mobile will both use a mobile virtual network operator (MVNO) approach, delivering the service by piggybacking on existing carriers' hardware across the U.S., in this case using the Sprint Nationwide PCS Network.
Disney has inked deals with Convergys and Visage Mobile to provide outsourced billing and customer services to Disney Mobile customers.
Starting in June, the service will be available through the Web and will also be sold at some mall kiosks around the country, where ESPN Mobile will also be available after a period of exclusivity with Best Buy expires.
Under the service, parents' phones come equipped with the additional controls, with monitoring and other services also able to be changed through the Disney Mobile Web site.
Disney did not disclose pricing for the family plans, but said they would be "competitive priced" and said that handsets would be priced starting at US$59.99 with two-year agreements.
The phones are likely to appeal to safety-conscious parents, who will gain far more control over their children's cell phone use with the plan. For instance, phones could be programmed to render them unusable during school hours or late at night or to limit what numbers can be called. Emergency calls and calls to family members can be made at all times.
Parents will also be able to use the Web to access a password-protected site where they can use GPS to find their children, assuming they are carrying their phones. The site will map the locations as well. A "family alert" service is designed to make sure that calls and messages get through when others might not.
"Parents told us that they value the extra convenience and security a cell phone provides the family, but they also expressed a desire to be able to supervise their children's cell phone use and avoid the horror stories they have heard about excessive mobile bill surprises," said George Grobar, senior vice president and general manager of Disney Mobile. Parents, he added, can "apply as much or as little control as they see appropriate for their kids."
The service will also feature streamlined access to Disney content, including a streaming version of Radio Disney, ringtones and other digital add-ons from the Disney archives.
Devices – So Last Year
Disney's announcement fits with the larger theme of this year's CTIA conference, which has seen a shift away from device-specific launches and toward service packages, with an increasing focus on vertical services targeting specific user groups.
Disney and other content and brand owners are benefiting from decisions by mobile network owners to open up those networks in order to boost traffic and drive revenue, even if it means having a third party involved.
"Content is going to increasingly become the differentiator," Yankee Group analyst Michael Goodman told TechNewsWorld. Carriers may take more of a background role, providing the cutting-edge networks and technology and letting users choose the brand and content feed that best suits their needs and interests. "The carriers have recognized the trend and are now moving to let it happen."