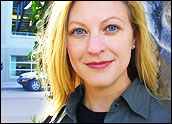 Social networking Web sites like MySpace, Friendster and Facebook are becoming increasingly popular with the nation's youth, prompting attempts to control the medium. However, though protecting children is the goal, the outcome is too often the opposite.
Recently proposed legislation by Congressman Michael Fitzpatrick, a Pennsylvania Republican, threatens to effectively stop minors from accessing social networking sites in schools or libraries. His Deleting Online Predators Act (DOPA) would prohibit schools and libraries from allowing access to a commercial social-networking Web site or chat room through which minors might be subject to sexual material or advances. For many kids, that amounts to a ban on using the sites from anywhere outside the home.
Spreading Safe Practices
It's true that the crowds of young, impressionable people on social networking sites have attracted child predators like bees to honey. Indeed, just last month Americans were shocked to discover that the deputy press secretary at the Department of Homeland Security, Brian Doyle, was arrested during an Internet sex sting. Doyle was a high-profile individual — and there are others like him.
Child predators are a real and serious problem, but the answer isn't to turn off access for legitimate users. A better approach is first to refocus law enforcement so that the Internet is a normal place of patrol, and, second, to engage parents and businesses.
The best way to stop child predators is to teach kids how to protect themselves online. Parents and educators have a key role to play and numerous non-profits exist, such as cyberangels.org and staysafe.org, to help spread safe practices. Children need to know that dangers exist, and more importantly, they should practice avoiding them.
Next, social networking sites need to help law enforcement patrol their user base, and there are indications that it's already taking place. For example, MySpace, owned by Rupert Murdoch's News Corp, recently hired Hemanshu Nigam, a former Justice Department prosecutor and safety guru. The company has also reportedly devoted close to one third of its workforce to security and customer care.
It is incredibly important for kids to be safe online, but when laws like DOPA threaten to hinder communications in order to stop a few bad apples, everyone loses. Recall the fallout after the implementation of the Children's Online Privacy Protection Act (COPPA) in 2000. That law requires Web sites to obtain "verifiable parental consent" before collecting personal information from children under 13 years old.
The purpose was to protect kids, but instead the law created negative unintended consequences by cutting off good communications. For instance, popular television show "Thomas the Tank Engine" announced it would stop regular e-mail bulletin service because of the law and NBCi decided to close all e-mail accounts registered to kids under 13. There are many others cases of opportunities closed off, especially for poorer kids, because of the law.
Empower the Individual
Those supporting DOPA might want to consider that poor children rely more heavily on school and library Internet access than do their wealthier counterparts. Social networking sites have become so popular that they are a significant tool for socializing and learning from peers. Take that away from the underserved communities, and that will be one more setback that will cause all sorts of problems, including crime, in the future.
Children need to be safe online, but the way to ensure their safety is not by cutting off their access to virtual playgrounds. In a free and open society, the best way to guard against threats is to empower individuals — especially children and parents. If kids do not gain experience in protecting themselves early on, they won't be able to do it later. Lawmakers who truly want to protect kids should reject any proposals to ban their access to technology.
---
Sonia Arrison
, a TechNewsWorld columnist, is director of Technology Studies at the California-based
Pacific Research Institute
.
---