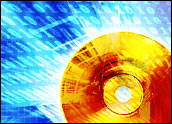 The fight for DVD viewer hearts and minds is officially getting under way as Samsung readies the first high-definition Blu-ray DVD player, the BD-P1000, to go on sale in the U.S. next week.
The other high-definition DVD format, HD DVD, is available from Toshiba in the recently-released HD-A1 player.
The latest DVD devices, at US$1,000 for the Samsung and $500 for the Toshiba, are priced far, far away from today's DVD players, but the early response from enthusiasts has been good.
Nevertheless, it will be a long time before a winner can be declared, with content, and more importantly consumers, determining which format, if either, will be embraced by the mass market.
"We're just seeing the format fight go from theoretical to tangible," JupiterResearch Vice President Michael Gartenberg told TechNewsWorld.
Mass Market Mystery
Despite the steep price tags, demand has been high for both new high-definition DVD formats and players, which both have backing from technology, content, and other major partners.
Although early adopters have embraced the new, high-definition DVD formats — to the point of buying Blu-ray players online before public availability — how mainstream consumers react to the different disc formats remains to be seen, Gartenberg said.
"None of that stuff really matters," he said. "At the end of the day, what will matter is what gets picked up by mass, mainstream users."
Spending High-Def Dollars
Industry observers agreed that there will not be a real consumer market for either format until prices fall dramatically.
While some have said the format fight could benefit Internet or cable-based digital delivery of high-definition movies and other video, Gartenberg pointed out that buyers may also make other high-definition investments, such as HDTV televisions and audio upgrades, before betting on a next-generation DVD format at peak price.
"There's a greater likelihood people may decide to spend their money on other parts of the ecosystem," Gartenberg said, adding that the picture quality of high-definition DVDs are unlikely to motivate anyone other than early adopters at current prices.
Next-Gen Format Fight
Toshiba rolled out its first HD DVD players in the U.S. last April, and despite doubts regarding the steep price and lack of content for the high-def player, demand has outpaced supply in some cases.
For its part, Samsung this week said its new player would provide the highest resolution available for films digitally mastered in 1920 x 1080-pixel resolution, thanks to native 1080p HDMI output.
Samsung's announcement of the BD-P1000 was accompanied by news from Sony, the format's main backer, that it would make a number of movie titles available as well.
Both Blu-ray and HD DVD are aimed at improving image quality with high-definition video, and increasing the capacity of DVDs for the next generation of movies and video games. The dueling formats and factions behind them are in many ways a repeat of the VHS versus Betamax videotape clash of the 1980s.
Consoles Considered
While most agree that both formats have distinct technical and support advantages, Sony's release of the Blu-ray player in PlayStation 3 and Microsoft's Xbox 360 HD DVD add-on this fall could sway the scales.
"Nothing happens in this battle until the PS3 hits the market in the fall and Microsoft launches its low-cost HD DVD add-on in the fall," Yankee Group senior analyst Mike Goodman told TechNewsWorld.
Goodman also highlighted the low penetration of HDTV sets, and the small fraction within that who will buy any type of high-definition DVD player.
"Over the course of the next couple of years, this is not going to be a big market, regardless of what happens," he said.