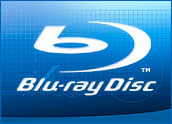 The lines continue to take shape and blur as technology companies throw their weight behind the competing HD-DVD and Blu-ray high-definition DVD formats, while also hedging their bets by declaring a willingness to support either or both next-generation discs.
The recent jockeying has included: Microsoft and Intel endorsing HD-DVD; Dell, Hewlett-Packard and other computer companies criticizing that endorsement; and movie studios walking down the middle, most recently including Paramount, which yesterday announced its support for Blu-ray as well as HD-DVD. Analysts indicated that all this activity points to a prolonged fight between supporters of the two technologies, which will no doubt turn off consumers and may give longer life to today's dual-sided DVDs.
"This is just people hedging their bets," Gartner research Vice President Van Baker told TechNewsWorld. "They don't want to sour the business relationship if the other side wins. It all reinforces [the idea that] there will be a format war, and with a format war, nobody wins."
Swaying Support
While both HD-DVD and Blu-ray disc supporters claim backing from PC, electronics and content makers, players from all camps are crossing the battle lines and declaring support for both formats. Samsung last month reported it was working on DVD players that are functional for both formats. On the Hollywood movie studio side, Paramount has indicated it is leaving the door open to Blu-ray technology, even though it has also supported HD-DVD along with other studios.
Although Paramount's position was reported as both rumor and official strategy, HD-DVD maker Toshiba quickly issued a response, stating that its technology was closer to market.
"The studios are ultimately going to decide," Jupiter Research research Vice President Michael Gartenberg told TechNewsWorld. "It appears they don't want to bet on a particular format, which may be the trend going forward."
Gaming Movies
Yankee Group analyst Nitin Gupta told TechNewsWorld that Paramount is looking to support Blu-ray because it will be the format for movies on the upcoming PlayStation 3 gaming console from Sony, anticipated as a significant piece of the gaming market.
"That's a market they don't want to ignore," he said.
Gupta added that while HD-DVD backers doubt the viability of the movies-on-gaming devices market, Sony's PSP and sales of the small movie discs for it have shown there is indeed the possibility for growth there.
Repelling Consumers
Industry analysts indicated that the ongoing format fight is likely to turn consumers off to the newer, high-definition format, and push them to continue to purchase existing, dual-layer DVDs.
"That's the safe choice, because that's what you already know and that's what you've got," Baker said, adding that other silicon technology could give today's DVD discs high-definition capability.
Forrester Vice President Ted Schadler said the situation has not changed over the last year, and consumers will stay away from both formats for fear of getting the wrong one.
Control Wins
While market release and shipment will play a role in the format struggle, according to Schadler, the analyst believes Sony's Blu-ray technology is likely to win in the end. The reason? Control.
"Blu-ray has an additional layer of copy protection, and that's bad for consumers," Schadler said. "But the studios feel their content will be better protected, which it will."
But while that confidence may earn the technology the final vote of support from the studios in the battle between HD-DVD and Blu-ray, it won't last: "[Studios' content] won't be protected forever, though. Someone will come up with a hack and it won't be protected," the analyst predicted.
Schadler agreed that the fight over format will push consumers to continue to buy today's DVD format.
"High-definition plus today's DVD equals good enough," Schadler said. "It has been and continues to be so ugly that consumers are going to stay away."