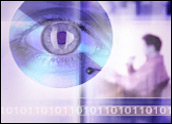 Facebook and other Internet sites have joined forces to oppose the Social Networking Privacy Act (SB 242), pending California legislation that would require them to change the way they handle user privacy online.
Facebook, Google, Twitter, Skype, Match.com, eHarmony and Yahoo are among the companies that signed an open letter to the bill's sponsor, Sen. Ellen Corbett.
Meanwhile, Microsoft has further integrated its Bing search engine with Facebook. The hookup will allow Bing to deliver pages "liked" by a user's friends.
It was only last week that Facebook ended up with egg on it face for hiring PR firm Burson-Marstellers to spread negative stories about privacy concerns regarding Google's Social Circle — a feature that attempts to incorporate social data in search results in much the same way.
After the smear campaign was exposed, Facebook insisted that its concerns were real, although its tactics had been misguided.
The sequence of events suggests Facebook's actual position on privacy lacks clarity, to say the least.
Opposition to California Bill
The joint letter from Facebook et al. to Corbett contends that current social networks offer privacy choices regarding the context of users' personal data.
"Many social networking sites currently offer what are known as 'contextual' or 'just-in-time' privacy or visibility controls," notes the letter. "This practice, recognized in a recent report of the Federal Trade Commission as a best practice, lets the user make decisions about use of their data within the context of the use of that data. These options give users real-time information and decision-making power about specific uses of information."
The letter states that the bill is unnecessary because there are no substantiated concerns regarding the privacy of information on social networks.
"The May 10 version of SB 242 gratuitously singles out social networking sites without demonstration of any harm," noted the letter. "There is no indication that California users of social networking sites are less sophisticated or more vulnerable than those Californians who do not use social networking sites, or that social networking sites are failing to appropriately communicate existing choices to their users."
The companies cite a research report in support of their contention that there have been no problems with Californians being unable to remove information from social networks.
"Pew's study found that only 8 percent of social networking site users had ever asked that information posted about them be removed, and reported no indication that such requests were being denied in droves," the letter states.
Facebook Risks Consumer Trust
Facebook's views on privacy seem to sway based on its corporate allegiances. Google is good at releasing products that can quickly boom into popularity, and Facebook may be worried about competition.
"Facebook badmouthing Google's Social Search, yet supporting Microsoft's Bing is easily explained: Microsoft is an investor in Facebook," Carl Howe, director of anywhere consumer research at the Yankee Group, told TechNewsWorld. "As such, Facebook isn't about to criticize their investors."
Facebook has been accused of weak privacy practices in the past, and now it wants to point the finger at someone else. Both Facebook and Google deal in considerable personal information and sharing.
"Facebook criticizing Google Social Search is really the pot calling the kettle black," said Howe. "Both companies today profit from the use of personal information. And based on last week's astroturf scandal, I think Facebook will have to do more to regain consumers' trust."
Facebook Will Fight Any Privacy Rule
When it comes to privacy rules, Facebook has long contended its users like the openness of the site. While some Facebook features raise the hackles of privacy advocates, Facebook contends the features are embraced by the site's members.
"Facebook appears to oppose any legislation which would provide any basic privacy protections to its users or to any social networking site," Lenny Goldberg, lobbyist for the Privacy Rights Clearinghouse, told TechNewsWorld.