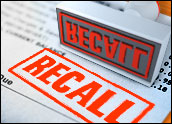 Sony has issued a voluntary recall for 1.6 million Bravia flat-panel TVs sold worldwide covering certain TVs sold since 2007. A defective component reportedly causes them to be slightly more likely to melt or catch fire than the average TV. In September, a Japanese customer discovered that his TV started a small fire. Eleven incidents like this have apparently occurred in Japan since 2008.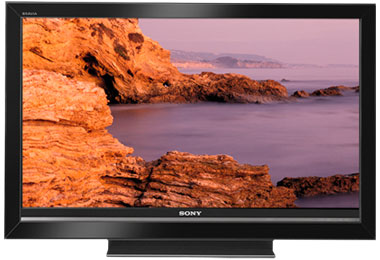 The faulty component is part of the TV's back-light system. The component can overheat and melt the top of the model. Sony has had to recall products in the past for overheating problems. To remedy the situation, Sony is sending out inspectors to check out the TVs and replace parts if necessary. If a part is needed, Sony is offering TV rental during the repair but will not offer replacement TVs or refunds.
This is the second Sony-involved recall in a month. KDDI Corp., Japan's second largest mobile-phone operator, said it would replace Sony-made batteries in up to 2 million handsets because they may overheat and melt.
Sony did not respond to TechNewsWorld's request for comments by press time.
A Company Under Pressure
Flaming TVs coming on top of yet another PlayStation security problem make it looks like the company may have some internal problems to solve.
"They are clearly struggling with their present and future," Rob Enderle, principal analyst at the Enderle Group, told TechNewsWorld. "Sony's problems are a result of a complete lack of focus. They could do with some revitalized leadership."
Enderle noted that Sony is a company primary identified by its warring divisions. That doesn't help matters when it's facing multiple product problems.
"The divisions get in each other's way. They don't cooperate. Under the word 'dysfunctional' in the dictionary, you probably see Sony," he said.
At this point, Sony's brand troubles may be hard to overcome.
"When your products go up in flames again — their batteries went up in flames before — you have a real problem. Sony now looks like a brand you want to avoid. That colors the perception of product quality. With a premium brand it is especially problematic. Usually people go to premium brands to avoid this type of problem," Enderle commented.
Actual Flame-Ups Very Rare
With few TVs actually blowing up, the recall may be a big preventive dose of medicine out of proportion with the real problem.
"This is painfully costly but probably not a huge deal," Charles King, principal analyst at Pund-IT told TechNewsWorld. "Fewer than a dozen incidents have been reported, so the occurrence is rare."
However, the occurrences could be very striking in the minds of consumers.
"It's the sort of thing vendors prefer to avoid. I don't know whether the faulty transformers were used in other sets. If so, the recall may be broadened," he said.
As for the PR side of this debacle, King believes it's always better for vendors to proactively get out in front of a problem like this, "rather than waiting for clients to post videos of their flaming TVs on YouTube." Given that, King noted that Sony has done the right thing this time.
"Then again, the popularity and power of social media has essentially changed the dynamics behind issues like this," said King.
As for the talk about recent PlayStation security threats, King expects it's time for Sony to respond in a more effective manner.
"I certainly hope Sony will handle any new hacking better than they did with the initial hacking," said King. "The company's previous response — slow as molasses and somewhat patronizing — is deeply out of touch with today's market. Given that, and the number of savvy, aggressive competitors like Samsung waiting to poach unhappy customers, Sony simply can't afford increasingly expensive missteps."