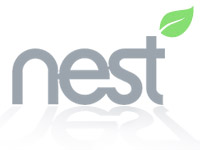 Two former Apple engineers have released a smart thermostat designed to reduce home energy use. Nest Labs — a company formed by Tony Fadell, credited with shepherding the iPod's development — has introduced the Nest Learning Thermostat, a device that learns your daily schedule and adjusts your home's heating and cooling accordingly.
After starting Nest 18 months ago, Fadell brought in another former iPod and iPhone team member, Matt Rogers, to run engineering. Investors include Google Ventures, Kleiner Perkins Caufield & Byers and Lightspeed Venture Partners. Advisors include Al Gore and artificial-intelligence guru Sebastian Thrun.
Fadell is targeting the iPhone generation as Nest's most likely customers, according to Kate Brinks, spokesperson for Nest Labs.
"The thermostat is for people who expect their devices to be well-designed, connected, and easy to use," Brinks told TechNewsWorld. "I would say that we are targeting homeowners, contractors, and people with green attitudes,"
The US$249 smart thermostat will go on sale in mid-November at Best Buy and other retailers.
Easy to Be Smart
The market offers a number of programmable thermostats, but most of them are difficult to use, and most of them don't get programmed by their owners. One of the advantages of its thermostat is ease of use, says Nest Labs.
"It is a learning thermostat, and even though it adds intelligence, it is extremely easy to use, mimicking the old standard round thermostat," Rob Enderle, principal analyst at the Enderle Group, told TechNewsWorld.
The Nest thermostat is less threatening than the typical digital thermostat, suggested Enderle, and it has visual appeal.
"It is wall art," he said. "It is arguably is the best-looking thermostat I've ever seen."
More importantly, the Nest thermostat can make a difference in home energy consumption.
"The heating and cooling system in a home generally is what consumes the most energy," noted Enderle.
"The Nest thermostat is sold on the promise of lowering that bill by rewarding green-leaf economic behavior," he said. "The impact should be at least 10 percent of what is likely their largest utility bill if people make themselves use this feature."
Nest has taken a page out of green developments in the automotive industry, Enderle pointed out. "Similar technology is used in hybrid cars to train folks to keep their foot off the gas."
Aesthetics Can Matter
What sets the Nest thermostat apart from competitors is the Apple connection. Since two former Apple team members designed the product, cool looks and user-intuitive features are naturally high on the feature list.
"A large part of this is an aesthetics and user-interface improvement," Steven Savage, technology project manager and Geek 2.0 blogger, told TechNewsWorld. "I can see the design and pedigree of the device making it hip — which would be good, because energy efficiency is a sorely ignored area in people's lives."
Good energy control can result in quite a payoff, he noted. "As people get more aware of energy costs and environmental issues, this could be even more important."
While the Next thermostat may have a strong cool factor, that doesn't necessarily mean users will automatically save money on their heating and cooling costs, however, in Savage's view.
"This 'iTheromstat' isn't going to solve our problems or even a significant part of our energy problems," said Savage. "What makes it important is that it's a start to making energy concerns hip, accessible, and technically cool to solve.Imagine a smart thermostat combined with other technologies, such as automatic appliances, home solar and better construction. The real power lies in combining solutions."
Maybe Not So Apple-y After All
The Nest thermostat is using some technology this is not necessarily associated with Apple. For one, Fadell and Rogers have incorporated artificial intelligence into the thermostat.
"Other than the fact that a number of former Apple employees are working for Nest, and that the thermostat can be programmed with an iPhone — or Android phone — I'm not sure what makes this device particularly Apple-like," Charles King, principal analyst at Pund-IT, told TechNewsWorld.
"Yes, it has a user-friendly GUI and simplified programming," he allowed, "but those features are hardly limited to Apple. Its AI capabilities are probably its most interesting feature, but that technology isn't commonly used by Apple. Overall, the Apple connection seems strained to me."