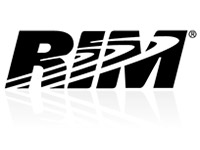 Research In Motion announced on Tuesday two new smartphones based on the BlackBerry 7 OS, the BlackBerry Bold 9790 and BlackBerry Curve 9380. RIM calls the Bold 9790 a compact, fully-loaded, high-performance smartphone. The model boasts a high-resolution touch display and a highly tactile keyboard. The Bold packs 8 GB of on-board memory with an expandable memory slot of up to 32 GB.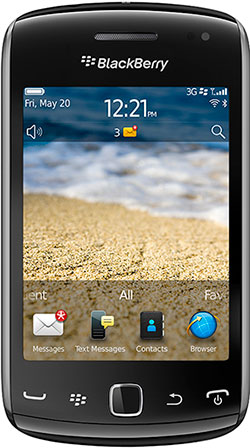 The BlackBerry Curve 9380
The Curve 9380 is the first BlackBerry curve to sport a touch display. It will lean toward the social experience, boasting ease of use and the smaller size that the Curve series has been known for. The unit has a 3.2-inch high-resolution display and is preloaded with social media apps.
In addition to RIM's official new phone announcements, a leaked photo of what could be the next iteration of BlackBerry devices has been posted by tech blog The Verge. The phone is apparently known as the "BlackBerry London" and will be the first phone to run on the next version of RIM's BlackBerry OS, the QNX-based BBX OS.
The Old Mixed With the New
RIM's new introductions are a blend of the old and the new. This could be a good mix for customers who like BlackBerry devices but want greater functionality and a more "now" feel.
"There are a few expected comebacks — Bold, Torch, Curve — and some new surprises such as the full touchscreen Torch," Ramon T. Llamas, senior research analyst for IDC Mobile Devices Technology, told TechNewsWorld. "I'm glad to see that they're maintaining some sense of familiarity from both a hardware and software perspective, while also bringing enough enhancements to the old line-up to make these new devices stick out.
The timing of the new devices is also a plus, said Llamas. RIM, he noted, missed a cycle in the smartphone market during the first half of 2011.
"These devices help keep RIM at top of mind among consumers and enterprise users," said Llamas.
Will the New BBs Be Enough?
No matter how cool — or even almost cool — RIM gets with its new devices, the company still has to overcome a tarnished image. Losing service can be an unforgettable experience.
"What remains to be seen is how the most recent BlackBerry service outage will affect potential users," said Llamas. "There are some users out there who've been considering moving to a different device, and the recent service outage was their latest reason to do that."
Advances in the feel and function of the phone can go a long way, but the software also needs to take a big step forward.
"Hardware is part of the story," noted Llamas. "These new devices show slight enhancements from their predecessors, especially when many of those predecessors have been available for more than a year. However, the rest of the story has to be considered — the software, the applications, the messaging and improvements on the user experience."
While RIM has high hopes for its upcoming BBX, these newest phones do not run that operating system.
Winning Back Existing Customers
While introducing new products, RIM can't forget its still-considerable base of existing users. They have to be satisfied as well.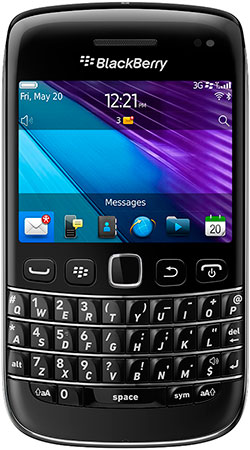 The BlackBerry Bold 9790
"RIM is in a tough spot, because it needs to devote much of its resources to its new operating system and future phones while still keeping users excited with new legacy RIM OS7 phones," Allen Nogee, principal analyst for wireless technology at In-Stat, told TechNewsWorld.
That said, Nogee believes RIM did a good job with its new models.
"They are showing faster processors, faster data connections and slimmer devices," said Nogee. "They are also correcting many of the problems they had with their former devices."
Nogee noted that RIM sat on its laurels for a long time, believing that users would continue to buy phones based on the fact the devices were good for e-mail.
"Today, many smartphones are good with e-mail," said Nogee. "For a long time, the RIM devices had slow processors and limited graphics speed. These new devices show that RIM is finally fixing some of these problems."
It's the Hardware, Stupid
RIM, Nogee observed, is clearly putting more value on hardware, which is essential for the company to stay in the smartphone game.
"That move was strongly needed," said Nogee. "The BBX phones will have a new OS, but that doesn't relieve the requirement that its smartphone be competent from a hardware standpoint. Hardware improvements will help the BBX phones when they arrive.
"A new OS with the same old hardware wouldn't have cut it with customers, so these hardware upgrades are a good sign," said Nogee. "We all know RIM is working on the software as well."
It remains to be seen whether the new introductions will be enough to attract new customers.
"Once the BBX phones arrive mid next year, RIM will transition to the mode of attempting to attract new customers and build up its base," said Nogee. "If they can attract new customers in large numbers, that will be the ultimate test."