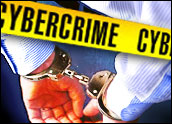 The U.S. Federal Bureau of Investigation has so far been most successful in its fight against cybercrime when it has involved major technology industry players. Cooperation between corporations and the feds must continue in order to keep up with ever-changing and evolving threats, FBI Director Robert Mueller told an audience at the RSA Security Conference in San Jose, Calif. this week.
Mueller referred to the apprehension of a perpetrator known as "mafiaboy," who was subsequently convicted of hacking into Yahoo, eBay and eTrade's systems, among others. Mueller also spoke of more recent collaboration between the government, companies and organizations like InfraGard, a security information sharing organization with more than 13,000 members including tech giants and government agencies.
Mueller also addressed prescient challenges, such as the international nature of today's threats, and the unwillingness of corporations and others to report them.
"We must ensure that all countries have strong laws and the investigative capacity to combat cybercrime," Mueller said. "We need to increase our ability to share information in real time. And we must continue to work together to ensure that cybercrimes are prosecuted vigorously around the world."
Security Stumbles
So far, U.S. officials are still not keeping up with the world of threats, Webroot Vice President of Threat Research Richard Stiennon told TechNewsWorld.
"I think they're really falling behind in their ability to interact with the international community," he said. "That's where the bad guys are."
Although the analyst said government and corporate reporting are important to combat cyberthreats, Stiennon said the FBI's regular security survey is a "disservice" to the fight because it "hyper-inflates" numbers, which vary from US$68 billion in losses to $34 million in losses from cyberattacks, depending on different federal estimates.
Stiennon was also critical of current cybersecurity efforts because they are mostly reactive, with "very few looking at what's coming down the pike in five or six years."
Collective Roles
In his speech Wednesday Mueller called the private sector "the first line of defense" against cybercrime, indicating that the public-private alliances were improving the defense against criminal and terrorist threats online, but that they were also dependent on good information sharing.
One of the successes Mueller highlighted was law enforcement and corporate response to bogus hurricane relief sites, some 6,000 of which were reviewed by federal officials, resulting in shutdowns and almost 100 criminal referrals to state and local law enforcement.
"We recognize that in certain areas we lack the expertise that you possess," Mueller said. "We lack the specific knowledge of threats that affect individual businesses every day. That is why we need your help and why we continue to ask for your cooperation."
Partnership and Perspective
Government and corporate collaboration may not address an immediate threat, such as a virus outbreak or wave of dedicated denial of service (DDOS) attacks, but it does lay the groundwork for better response to threats, iDefense Rapid Response Director Ken Dunham told TechNewsWorld.
"Really, it's about establishing relationships," said Dunham, who is also president of the Idaho InfraGard.
Better communication among security experts and law enforcement officials also helps both weed through the array of cyber risks to focus on what is most significant, Dunham said.
"Really, the challenge is, we all have a huge amount of data, [and] there's so much going on every day," he said. "How do you know what's important?"