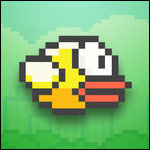 Flappy Bird creator Dong Nguyen this week said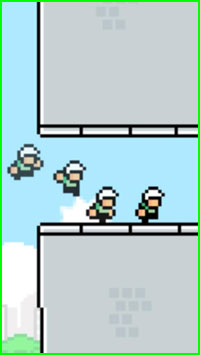 that the wildly popular mobile game will return in August and also that he is working on a brand-new offering.
After dropping a tantalizing hint back in March, Nguyen on Wednesday told CNBC that the new Flappy Bird will deliver multiplayer capabilities and be "less addictive."
On Thursday, however, he said that he was not the one creating the game.
"'Flappy Bird: New Season' is not mine," he tweeted.
Meanwhile, "I am making a new game," he wrote in a separate tweet that same day, "so people can forget about Flappy Bird for a while."
Nguyen included an image of what presumably is the work in progress.
New Gaming Challenges
After its launch last May, Flappy Bird skyrocketed in popularity on both the App Store and Google Play, reportedly bringing Nguyen as much as US$50,000 in ad revenue every day.
He pulled the game from both marketplaces in February, however, largely out of concern over its addictive properties and the effects on players' lives, he said.
Though Nguyen told CNBC about a new game featuring a character that must jump from building to building, it's not clear whether that's the same one he announced on Thursday.
Nguyen's company, Gears Studios, did not respond to our request to comment for this story.
'I'm Very Skeptical'
Whoever ends up bringing the new Flappy Bird to market, it's unlikely that it will achieve the same level of success as the original did, Lewis Ward, research director for gaming with IDC, told TechNewsWorld.
"I'm very skeptical," Ward said. "I don't know how these sorts of lightning-in-a-bottle things happen — the first time around it was out of left field. I'm still not certain what it was about that game that turned it into a phenomenon, but I don't think he was prepared for that success."
Every now and then a game will "come out of nowhere and become hugely successful for reasons that may never be understood," he noted, "while other games superior in virtually every respect will be released and never get a following."
In any case, as for the upcoming version, "I am skeptical that it will really be able to replicate anything like the phenomenon it originally was," Ward concluded. "It's like asking lightning to strike twice in the same place."
'Brutally Swift'
The new Flappy Bird game's prospects also will have been "severely diluted by its estrangement over the past few months," Steve Bailey, senior analyst for games with IHS Electronics and Media, told TechNewsWorld.
"There may be a small yet dedicated contingent of people who value the brand above all else, but Flappy Bird's own hurtling rise in February is a great example of how brutally swift both the rise and fall of mobile games can be," he noted. "The majority of potential left in the game's wake will have already been explored by myriad clones."
As for softening the game's addictive qualities, "all the developer would need to do is introduce a gentler difficult curve, allowing each play session to last longer," he suggested. "But then, wasn't the game's frustrating difficulty an integral part of why it rose to such infamy in the first place?"
'Ferocious Dedication'
Indeed, the new game's action could be made less compelling via technological tweaks or changes made from a game perspective, but whether it will actually be perceived as less addictive is tough to predict, "because of the perception already in the marketplace," Susan Schreiner, senior editor and analyst with C4 Trends, told TechNewsWorld.
In any case, "this has been an interesting phenomenon," she added — particularly the "ferocious dedication and loyalty" of the game's fans. "Chances are the multiplayer game will be met with equal glee, and fans will most certainly find each other."