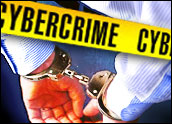 A Florida man faces stiff penalties for allegedly accessing someone's residential WiFi Internet connection while parked outside the supposed victim's home in April.
Police in St. Petersburg reportedly said 41-year-old Benjamin Smith would be charged with unlawfully accessing a computer network, a crime carrying a penalty of as many as five years in prison. However, Smith could also be sentenced to probation, depending on his intent and activity while allegedly accessing a fellow Floridian's wireless network, officials said.
While some have described the case, which is set to begin with a pretrial hearing Monday, as an overkill reaction to an increasingly common activity, the supposed victim in the case expressed legitimate concern that his data was at risk and his connection might be used for illegal or illicit purposes.
Home Insecurity
Wireless experts said the case highlighted how insecure most home wireless networks are, as well as the significance of potential data loss, identity theft or getting your computer hijacked for malicious activity that can carry liability.
Ovum Vice President of Wireless Telecoms Roger Entner called the Florida case and others involving unauthorized wireless access of private hotspots "common theft."
"This is very similar to you walking down the street where a store has apples and oranges, and you grab one and keep going," Entner told TechNewsWorld.
The analyst indicated there appears to to be more and more unauthorized wireless access and charges against those who do it. Even if the Internet activity is simple browsing or e-mail, Entner said that it is still theft of bandwidth, which makes the price of bandwidth for everyone else go up.
"Just because it's happening, and I think it's happening frequently, doesn't make it right," he concluded.
Wireless Impersonators
Because a large number technology users do not secure their wireless hotspots, Entner added, they open themselves up to liability for the illegal actions of others.
"The other danger is that you can mimic, you can assume the digital identity of the person who owns the hotspot, and you can engage in a range of things, such as slandering or downloading child pornography. In the end, it's the person who has the hotspot who will get nailed for it," Entner said.
Entner advised wireless users to simply turn on whatever security their WiFi products provide. Doing so, he said, shows at least some effort to secure the network, thereby alleviating some of the users' liability. Anything is better than nothing, he indicated.
"Take the strongest encryption and go with it," the analyst said.
Victims or Vehicles for Theft?
Gartner vice president of mobile computing Ken Dulaney told TechNewsWorld there were differing opinions on the Florida and other wireless trespassing cases. One side argues that the issue is equivalent to burglary of an unlocked home, which is still theft; the other argument argues that wireless users are inviting the offense with a lack of security.
"I tend to think it's not an invasion of your home," Dulaney said. "You're sending something outside your house. If you don't secure it, shame on you."
Dulaney said the Florida case for Smith is "right up there with the McDonald's hot coffee suit."
The analyst added that he did not think such cases, even if they increase in number and prominence, will impact the wireless industry, indicating that vendors have done all they can so far. While securing hotspots is still a bit difficult, he said, it has become much easier in the past two years.