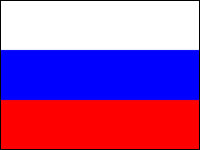 Pavel Durov, the founder of Russia's most popular social network site, claims he has been ousted by allies of President Vladimir Putin — who went ahead and took over the site while they were at it.
Durov, who ran the mega-popular VKontakte, had reportedly run afoul of the Russian government for refusing to heed requests to censor posts on the site.
For its part, the company claims that Durov resigned, but he said he only learned of his ouster from the press.
Durov opined that VKontakte is "under the complete control of Igor Sechin and Alisher Usmanov" — the chief executive of state-owned oil company Rosneft and Putin's former deputy chief of staff, and the richest man in Russia, respectively.
Durov reportedly declined government requests to fork over details of Ukrainians who had used VKontakte to create groups linked to antigovernment protests, and to close down a group that supported an opposition leader.
"I'm afraid there is no going back," Durov told TechCrunch, "not after I publicly refused to cooperate with the authorities."
Durov announced his resignation on April 1 but later said it was a joke. VKontakte has more than 100 million users.
[Sources: TechCrunch, BBC]
Google Walks Map Tightrope in Ukraine
Google is adapting its maps so as to not ruffle too many feathers as the international community tries to figure out how exactly to identify Crimea, the subject of a territorial dispute between Russia and Ukraine.
Google's Ukrainians website, google.com.ua, boasts a version of Crimea that features an internal boundary with Ukraine and no marked border with Russia. Meanwhile, Google users in Russia see Crimea marked as a separate country from Ukraine, and international users see Google's symbol for a disputed border.
Google has been similarly diplomatic in other global territory tiffs. Indian users, for example, see the area of Aksai China as part of India; Chinese users see it as part of China.
Yandex, Russia's top search engine, makes no bones about Crimea being part of Russia.
[Source: The Guardian]
China Mobile Shares Drop
Shares of China Mobile, the world's largest phone company by users, dropped as much as 2.8 percent in Hong Kong trading after the company posted its third straight dip in quarterly profits.
Despite a sales increase of nearly 8 percent, China Mobile's net income fell 9.4 percent, to about US$4 billion, in the first quarter.
Part of the blame was attributed to expenses for subsidizing Apple's iPhone, which China Mobile began carrying early this year.
[Source: Bloomberg]
Apple Takes Dig at Samsung in Earth Day Ad
Apple ran an ad to honor Earth Day, which was Tuesday, challenging its competitors to adopt the same environmentally friendly practices that Apple has.
In other words, the ad invites competitors to rip off the company's environmental philosophy — not its technology.
"There are some ideas we want every company to copy," the ad says.
The subtext is Apple's ongoing litigation with Samsung. Earlier this month, to kick off the two sides' most recent patent battle, Apple called Samsung a copycat.
Whatever the legitimacy of its patent claims against Samsung, Apple does seem to back up its environmental rhetoric. The Cupertino company recently announced that customers can recycle any old Apple device by bringing it to an official company store.
[Source: Los Angeles Times]