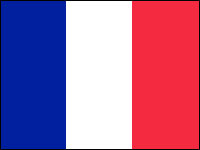 France has stymied an Internet service provider's attempt to let users block ads, according to The New York Times.
Free, a French telecommunications company with more than 5 million users, had said it would allow its customers to block online advertising. Google, the world leader in online advertising, was mum about Free's move, which "raised alarm among companies" that subsist off of paid advertisements.
The French government met Monday with feuding parties, including Free and small Web operators whose opposition "has been vociferous," according to the Times.
The Times reports that Free's move was "widely seen as an attack on Google," which makes this but the most recent in a string of contentious issues between Google and Europe's second-most-populous country. Google is in a tiff with France over a proposal to charge search engines for displaying links to news articles. More recently, French regulators announced that they would investigate why YouTube is virtually unusable on some French ISPs — including, naturally, Free.
Google is currently navigating an antitrust investigation by the European Commission.
Ireland Mulls News Linking Fees — Big Ones
Newspapers in Ireland are considering hefty fees for linking to their articles and are lobbying to have links covered by copyright laws, according to Paid Content.
Other European countries, including Belgium, France and Germany, have been discussing whether search engines should pay for displaying links to, and snippets of, news articles.
However, Ireland's proposals are above-and-beyond: Paid Content cities a lawyer who said that Ireland's newspaper licensing group was asking his client, a charity called Women's Aid, to pay nearly US$400 for displaying anywhere between one and five links, and about $650 for displaying between six and 10.
After some ridicule — and after several Irish journalists apologized for the proposal on Twitter — the organization National Newspapers of Ireland defended its stance, asserting that linking to newspaper content for "commercial purposes" should indeed be considered copyright infringement.
The Irish Times chimed in, saying that it does not object to — and indeed encourages — people to link to their content. The paper added, however, that is objects to "automated 'scraping', summarisation, and aggregation."
Assange Arrest Hoax
An article claiming that Wikileaks founder Julian Assange was arrested has been debunked after making waves online.
The article, which appeared at the crowdsourced news site Indymedia UK and was reportedly posted by The Guardian's Conal Urquhart, claimed that Assange, who had avoided extradition to Sweden by taking refuge in Ecuador's British Embassy, was arrested at a private medical clinic.
Naked Security posted a takedown of the rumor, as did Softpedia and cyberwarzone.
So false as it may be, the rumor did get some attention. But who said rumors needed to be true to gain traction?
Irish Music Lobby Pushes for Pirate Bay Block
The Irish Recorded Music Association, or IRMA, wants a blockade on file-sharing site The Pirate Bay to be imposed by all of the nation's Internet service providers, according to Torrent Freak.
Currently, the Irish ISP Eircom has blocked The Pirate Bay, stemming from a 2009 High Court ruling. Other ISPs have yet to follow suit, but the IRMA is reportedly trying to change that. The group is lobbying to have the Eircom ruling extended to all Irish ISPs. On Dec. 17, the IRMA took major Irish ISPs to court; the case was adjourned until January 29.
Torrent Freak reports, however, the it's not just The Pirate Bay that the IRMA objects to: There are apparently 260 more sites "on the music industry's hit-list."