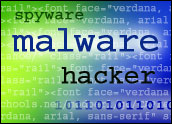 The Federal Trade Commission is mulling a plan to target companies that advertise through adware and spyware, hoping to shame those companies into discontinuing the practice.
That approach would use economics to curtail the spread of spyware and adware — programs that are installed on a users' computer without their knowledge and then cause advertising to pop up when they visit Web sites.
If advertisers stopped paying for the privilege of having their ads generated with the tools, adware makers would no longer have an incentive to propagate the software. Or so the theory goes.
FTC Commissioner Jon Leibowitz mentioned the approach during a keynote address at the Anti-Spyware Coalition. He said the agency could maintain a list of all companies known to advertise through adware.
There is currently no formal plan to put the approach in place, but Leibowitz said he would take the plan to the full commission unless other efforts to curtail adware begin to bear fruit.
Such an approach would meet with mixed reaction and likely intensive lobbying from some interactive advertising interests, some of whom claim that adware can be a consumer-friendly tool that helps them by delivering targeted messages.
Another Weapon
In fact, researchers have already begun their own "shame" campaign, with computer scientists at Oxford and Harvard universities teaming up to create StopBadware.org. Consumers are urged to visit the site to tell their stories about adware and other programs. The site, which is backed by Google, Sun and Lenovo, will publish reports naming names of "badware" supporters.
An FTC-sponsored version of the same effort would likely carry much more weight, however.
Meanwhile, the FTC has already displayed a willingness to use other tools, including civil legal action, to curtail adware and other forms of spyware. At the anti-spyware event, FTC Chairman Deborah Platt Majoras said the FTC and its allies would eventually win the battle against the unwanted programs.
"The dissemination of harmful, un-removable programs that frustrate consumers' ability to control their own computers is digital carjacking, and we intend to vigorously prosecute it," she said in a speech. "Spyware presents serious new challenges in detection, apprehension and enforcement, but through litigation, the FTC has successfully challenged the distribution of spyware."
It has had plenty of help, such as the massive settlement that New York Attorney General Eliot Spitzer won from Intermix, which he accused of using various freeware downloads sites to install unwanted and hidden programs on many PCs. Meanwhile, consumers have become increasingly savvy about how to detect and remove such programs from their own machines.
Making Their Own List
The advertising and Internet industries are weighing their own solutions, including a so-called whitelist similar to ones used to compile lists of e-mail marketers who do not engage in spam.
Such a whitelist would offer certification to consumers that programs they are about to download from the Web are free of hidden spyware and adware programs.
The whitelist approach is an acknowledgement that the adware debate is more complicated than that involving true spyware or other programs, which seek to send personal information contained on a PC to a third party or to track a users' movements across the Internet.
Indeed, some advertising networks say they will continue to deploy adware when consumers opt for it because it's an effective tool for providing targeted advertising. Many Web users, they note, already submit to turning over additional information about themselves in order to get access to certain features, such as coupon programs.
The FTC must act, however, since the industry has not shown it can self-police effectively as of yet, Ari Schwartz, deputy director of the Center for Democracy and Technology, told TechNewsWorld.
"I think the tide is turning because consumers are more aware than ever and are avoiding freeware sites or at least being more skeptical," he said. "There's still a lot of work to be done and a lot of unscrupulous marketers and software makers who will continue to engage in spyware and adware distribution as long as they can get away with it."