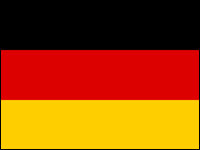 Google has had its share of headaches in Germany, but this one is new.
Google apologized after Google Maps briefly changed the name of a Berlin intersection, "Theodor-Heuss-Platz," to its Nazi-era moniker, "Adolf-Hitler-Platz."
Google released a statement explaining that user-submitted edits for Google Maps are reviewed by Google moderators or "the community of mapping volunteers." One way or another, this unfortunate edit slipped through the cracks before being changed back within a few hours.
The old Adolf-Hitler-Platz sits on what Nazis intended to make Berlin's main east-west axis. The name was changed to Theodor-Heuss-Platz in honor of Germany's first post-World War II president.
Google has had other dustups with Germany — involving, among other things, Google Street View; Google's privacy policies; and Google News.
[Source: The Associated Press via The Age]
Apple Can Again Sell Mac Pro in EU
A yearlong ban on Apple's Mac Pro in the European Union has ended.
Apple discontinued sales of the Mac Pro, a workstation computer, in the EU because of regulations pertaining to fans. An amendment to a European safety regulation meant that the machines were noncompliant, even though Apple maintained throughout that the Mac Pro was safe and reliable.
Apple has overhauled its system, however, apparently rectifying the issue.
Apple also has run into regulatory headaches in Europe for its warranty policies.
[Source: 9to5mac.com via The Verge]
Aussie Phone Company Sheds Weight
Telstra Corporation, Australia's largest phone company, is selling 70 percent of its directories unit Sensis, which publishes print and online directories.
Telstra sold its Hong Kong mobile phone business last month. These moves are seen as a way to bolster the company's war chest to expand its mobile network.
Telstra will hang on to 30 percent of its Sensis stake but sell the rest to Platinum Equity, a U.S.-based private equity firm, for just over $400 million.
[Source: Reuters]
Lenovo Could Delay US Smartphone Launch
Chinese hardware heavyweight Lenovo looks to be pumping the brakes on its U.S. smartphone launch.
Lenovo planned to have a smartphone stateside within a year, the company's CEO told The Wall Street Journal last May — but that no longer appears to be the case.
In fact, the plan now is to establish Lenovo in Brazil and Latin America before taking a stab at the U.S. — in two or three years.
Lenovo is fourth worldwide in the smartphone market, behind Huawei, Samsung and Apple.
[Source: Sina Tech (Chinese) and The Register]
Israel Makes Revenge Porn a Sex Crime
Prompted by a particularly unseemly (and popular) video, Israel approved a new law that makes it a sex crime — punishable by up to five years in prison — to post sexual photos or videos without consent of all parties involved.
The video that inspired the law featured a man, who was essentially offscreen, and his ex-girlfriend, who was very much on-screen. It was viewed tens of thousands of times within days of popping up on WhatsApp.
The video drew the ire of women's groups and lawmaker Yifat Kariv, a female parliamentarian who ran on a platform of women's advocacy. Kariv called videos like the one in question "virtual rape."
The law was approved unanimously by all 31 lawmakers who voted.
[Source: Buzzfeed]