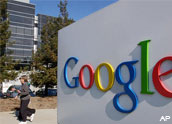 Google is synonymous with Web search, but now the company is continuing its recent multi-directional movement by going ahead with Google Secure Access, a beta WiFi connection program available for free.
Provided to a limited service area, the effort nevertheless marks yet another area in which Google has begun to place its inimitable mark, joining the company's instant messaging (IM), blogging software, and more. Industry observers indicated that the Wall Street darling must further expand its offerings to remain competitive among other technology players that are doing the same.
While few doubt the technical and business savvy — not to mention resources — of Google, the company enters one of the most competitive spaces in technology as it seeks to make a name for itself in wireless, where mobile phone operators, telecommunications providers, new Internet protocol (IP) companies offering voice over IP (VoIP), and others are all battling.
Google will also be competing with its typical rivals, including Yahoo, Microsoft and dedicated wireless software providers, Ovum Vice President of wireless telecoms Roger Entner told TechNewsWorld.
"It's the usual suspects — different party, same guests," he said.
Key to Overall Strategy
Originally a side project of a company engineer, the new Google Secure Access is intended to be a "more secure connection" for users of Google WiFi hotspots, and will only be available in San Francisco at first, the company said.
Rumored in the industry for months and expected since the Google WiFi trial in San Francisco earlier this year, the new software download allows users to connect to the company's virtual private network (VPN) server, and does not disrupt connection to corporate VPNs, according to Google.
Ovum's Entner called Google's wireless endeavors "another expression of their desire to bringing universal communication everywhere."
"It really fits into their vision of universal communication and access to data," he said. "Wireless is a critical component of that."
Adding that he would not be surprised to see more wireless partnerships for Google, or perhaps even an acquisition of wireless spectrum, Entner said Google may also come out with a next-generation Wi-Max wireless effort.
"It's just one of many steps we will see from a company like Google going forward," he said.
Revenue and Reputation
Yankee Group senior analyst Laura DiDio told TechNewsWorld that Google's wireless moves come after some other efforts in the past, including the first San Francisco hotspots, which were developed with the help of wireless company Feeva. She said more partnerships are likely.
"It's not like they've always gone it alone," DiDio explained. "They've always had a foot in the water with wireless, so this is an extension of their strategy."
"This is an extremely competitive market, but if you want to keep your margins up and keep the revenue streams going, you have to look at news ways of expanding your service to customers, and if you don't, somebody else will," she added.
DiDio also credited Google with maintaining a good, honest reputation among its users, who are nonetheless providing the company access to more and more personal information via Google's various software programs and services.
"I think they're going to protect their reputation," she said. "They're going to present themselves as creative, progressive, freewheeling and honest."