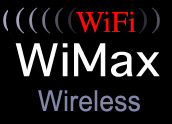 Tech heavyweight Google andSkype, a subsidiary ofeBay,have invested in a Europe-based startup that hopes to revolutionize the WiFi business, though it has yet to roll out a key part of its technology.
Google and Skype joined venture investors in pouring some US$21.6 million intoFon, a startup that went live about three months ago. Fon offers free WiFi hotspot access to members who are willing to open up their home-based wireless networks to others in exchange.
The funding, announced by Fon Founder and CEO Martin Varsavsky over the weekend, will enable the firm to "turn to the task of building the movement."
Is There Money to Be Made?
The free software is not a simple plug-and-play option or as easy to use as Skype's P2P software, Varsavsky warns. Many ISPs may object to it, since users are, in essence, creating new access points for others who are not paying for the privilege of accessing someone's broadband connection.
In addition to raising funds from investors, Fon announced the addition of several executives to its board of directors. Index Ventures' Danny Rimer, Mike Volpi of Cisco Systems, and Skype Co-Founders Niklas Zennstrom and Janus Friis have joined the company's board.
While Fon will undoubtedly benefit from the buzz of having investors such as Skype and Google and the high-profile board members, the bigger question is whether the firm can make money.
The company is taking a novel and untested approach to solving a riddle that has long vexed Internet and telecommunications service providers: How to keep prices down and still turn WiFi hotspots into profitable ventures.
Fon is likely to face opposition from Internet service providers (ISPs) who are not likely to look kindly on paying users basically sub-leasing their connections to other users who are not paying, and users' rights to do that may vary based on their contract with their providers.
Banking on the Aliens
The project is aimed at maximizing the returns on investments already made in broadband networks and access points, Co-Founder Friis says in a posting on the Skype blog.
"WiFi anywhere is exactly what we had in our minds as a logical next step as Skype began to proliferate across desktops around the world, so we're delighted to be a part of the Fon revolution," he notes.
In some ways, Fon seems an equally good fit for Google, both for business reasons and philosophical ones.
Fon seems to enjoy diverging from the status quo, branding members "Foneros," and Varavsky says the firm views the world as dividing into three groups:
Users of the free version now available, are known as "Linuses" after Linux founder Linus Torvalds;
A second group, those who share their connections only in exchange for a fee, are known as "Bills," after Microsoft Chairman and Chief Software Architect Bill Gates;
The third group, dubbed "Aliens," are those who don't sign up to offer their own bandwidth for sharing, but still want to use Fon hotspots. They will be charged "public transportation" style fees for accessing hotspots, making them far less expensive than current programs that charge by the month. Those fees will then be shared with ISPs to convince them to support Fon.
"To us the world is divided into Linuses, Bills and Aliens. A Linus shares his/her bandwidth for free with other Foneros, Bills share their bandwidth for a small fee, and Aliens don't share their bandwidth at all."
Fon hopes to become the largest single network of hotspots by the end of this year and to build a worldwide network of a million WiFi hotspots by 2010.
New Approach, Old Problem
The startup is also banking on WiFi remaining the gold standard for mobile Internet access to broadband networks. Other technologies are emerging, however, including the EV-DO networks that both Verizon and Cingular are currently rolling out to offer mobile Internet access anywhere a mobile phone can get service, and 3G networks that offer faster data speeds.
WiFi has numerous advantages, however, including a sizeable network of existing hotspots, many of which have been converted from free access points — used as marketing tools in the earlier days of the mobile Internet — to paid access.
Fon is one way that Google, Skype and others hope to see broadband access expand worldwide, said Kelsey Group analyst Greg Sterling.
While some have predicted that Google would attempt to build out WiFi networks based on a model it's now putting in place in San Francisco, Google may be just as happy to have others build the access points and to provide the services they use through them.
"Whether FON ultimately succeeds or fails, the development of low-cost or free-access broadband networks will undoubtedly continue," Sterling told TechNewsWorld. "Broadband is of critical importance to anyone whose business model is tied to the Internet."
There could be additional positive implications for local search as well — something Google has joined Yahoo and others in delving into — as a user's access point could be linked to the search results delivered.