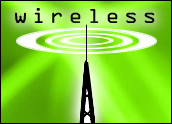 Internet search giant Google revealed this week its progress and plans for 802.11 WiFi wireless service in its home town of Mountain View, Calif., as well as San Francisco, where the company won a contract to provide city-wide wireless service with EarthLink earlier this year.
Google will reportedly serve as an Internet service provider in Mountain View this summer, offering free WiFi service to early test subscribers. Later in the year, that service will be made available to more Mountain View area consumers, and Google is also planning its rollout of free WiFi for San Francisco, which will also be served by a higher-bandwidth, fee wireless service offered by EarthLink.
Google's move into wireless is a risky one, and while many other companies have "gone the other way" by providing their wireless services via the Internet, Google's wireless strategy is a significant departure from the company's Internet efforts, which include the world's top Web search application, Yankee Group Vice President Phil Marshall told TechNewsWorld.
"I think it's a tricky model, building different fee and free offerings and it's also difficult to differentiate the free and higher quality service," Marshall said. "That's one of the biggest challenges: two models priced differently on the same infrastructure."
Close to Home
While Google acknowledged its intention to be a full-fledged ISP for Mountain View, the company indicated its wireless aspirations do not expand beyond there and its nearby venture in San Francisco.
Google downplayed advertising with the service, but it did indicate a desire to offer location-based content and services along with its wireless in those areas.
Marshall said a larger geographic area, whether national or global, makes such solutions more compelling.
"There's more opportunity with wide-area coverage," he said. "The cell phone providers are better equipped to provide that."
Partnering for Privacy
Google also tried to head off privacy concerns over its wireless push by reportedly indicating the sign-on for the service will require minimal data, such as a user name and password. Google, which is likely to pool its significant resources for the Bay Area wireless strategy, was smart to partner with a large, experienced ISP such as EarthLink because it helps address some of the privacy concerns about a municipal wireless service, according to Marshall.
"EarthLink also has an interest in that customer data, but they're an ISP used to treating this information as confidential, and dealing with the privacy issues," he said. "I do think it has to be carefully done."
Betting With Beta
It appears San Francisco, which chose Google and EarthLink for its municipal wireless service last spring, may be trying to avoid the issue of a municipality competing with its own local businesses, DataComm Research President Ira Brodsky told TechNewsWorld.
Google likely realizes it cannot compete with the wireless carriers, but nonetheless wants to have a meaningful wireless strategy, he continued.
"They probably figure [the wireless industry] is too big, or it's a bit late for them to really be kings of that domain, but maybe in this WiFi, they have more of a chance to be a pioneer," Brodsky said.
Google's work in mobile search applications also plays well into WiFi, according to Brodsky, who said like most other Google projects, the wireless play was a beta.
"I think this is more experimental at this point," he said.