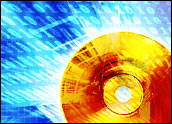 Hardware and electronics makers are carrying on what has become a heated format fight as they ready new, high-definition DVD players for the market, choosing to build hardware for either the Sony-backed Blu-ray discs or rival Toshiba-supported HD DVD format.
While there have been some demonstrations of players that can play both types of new DVDs, the cost of such devices would be too high for companies and consumers. However, it is unlikely that hardware makers will choose to support both formats with two different types of machines, industry observers said.
"The companies have pretty much put their stakes in the ground, and that's what they're going to bring to market," Gartner Research Vice President Van Baker told TechNewsWorld.
Holding Ground
Picking a format and sticking to it is exactly what at least two electronics giants, Panasonic and Dell, appear to be doing. Both firms indicated this week they would be shipping Blu-ray DVD drives in the fall.
That is somewhat behind the rollout of HD DVD technology — championed by Toshiba and backed by Microsoft — which, like Blu-ray, has been delayed, but is still ahead in terms of market deployment.
However, neither format will gain much traction given the consumer confusion and frustration that is already taking place, analysts agreed.
"I don't see any significant adoption of either for the balance of the year," Baker said.
Dual Support Slim
Both sides of the format struggle are likely to pay the price of incompatible technologies, and there will be few players who are able to hedge their bets effectively with a dual-format player or two lines of machines for each format, Baker said.
It is simply too expensive to incorporate the different technologies, which rely on totally different lasers, he explained, and by the time companies could lower the cost of producing such technologies together, the war might be over.
The one thing that might influence which format wins favor in the market is Sony's new Playstation 3, which will include a Blu-ray high-def DVD drive and is expected in the fall.
"That could tip the scales," Baker said, indicating the gaming console would have to be widely-adopted in the home for it to impact the DVD format.
Mixed-Up Market
Some hardware vendors will likely choose to support just one of the high-definition formats with upcoming products, however, there will also be vendors that support both, either with one machine, or with two different machines, predicted Jupiter Research Vice President Michael Gartenberg.
This, he told TechNewsWorld, is "certainly going to add to the consumer confusion."
Dumping Discs?
Consumers will be turned off by the dueling formats, he said, but on the other hand, they will also be purchasing high-definition televisions and monitors and will likely want to take advantage of them with high-definition players.
Digital delivery options and the popularity of personal video recorder technology could step up where the DVD formats fall flat, however, Gartner's Baker said.
"If the cable and satellite providers don't screw this up and compress their high-definition streams, and provide high quality HD content that can be stored on a PVR at the consumer's convenience, why would I need a DVD player?" Baker said. "That's going to take care of a majority of the need, and it may diminish the relevance of hard media."