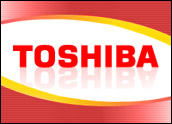 The HD-DVD next-generation video disc format may be losing one of its biggest advantages over the competing Blu-ray format. Toshiba admitted this week that the Japanese launch of its HD-DVD player has been postponed in the latest of a continuing string of delays. With this news, the technology has lost what could have been at least a six-month head start over Blu-ray.
Yankee Group senior analyst Mike Goodman said the delay, which Toshiba attributed to lingering issues related to digital rights management, is likely to cost the HD-DVD side of support, which includes NEC andSanyo. But he said it's too early to tell whether this means Blu-ray will eventually win out as a result.
"I would be hesitant to call Blu-ray the out and out winner," he told TechNewsWorld. "For a product that hasn't sold a single unit yet — it's still a little early to say it's a slam dunk."
Time to Market
Nevertheless, Goodman stressed the significance of the repeated delays on HD-DVD, which is now shaping up for release around the same time as Blu-ray.
"The time to market is definitely an advantage that HD-DVD had for three reasons," he said. Those reasons included a period of no Blu-ray competition, an opportunity to define the market with HD-DVDs, and a head start on production and the ability to lower prices.
Goodman added that the odds are "slightly better" for Blu-ray at this point.
Rosy Picture
Gartner research vice president Van Baker told TechNewsWorld the slippage in the release date for HD-DVD, now expected in the first quarter of next year rather than this holiday buying season, is another factor in favor of Blu-ray, which is backed by Sony and Panasonic parent Matsushita, among others.
"It's just more ammunition for the Blu-ray camp," he said.
Baker said both sides in the format fight were reluctant to report delays concerning technical glitches, content agreements or other issues. Most recently, the advanced access content system (AACS), a digital rights system in both formats, was at the center of the HD-DVD delay in Japan, Toshiba reported.
"Everybody's going to paint a rosy picture until they have to do something else," Baker said.
Digital Rights Management
Baker said there are some perceived differences in the digital rights management (DRM) solutions that go along with the different DVD formats, but both need AACS approval by standards bodies in order to achieve standard status.
While DRM solutions may make transfers and copying of the discs among different devices and platforms difficult for consumers, Baker added, it is essential to get the content from rights holders.
"The point is, without the content, it doesn't matter, and the studios are not going to put out their movies unless there's DRM," he said.