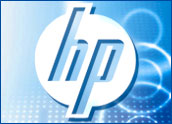 HP has a new way to bring all your home media together in one central place. The company introduced the HP MediaSmart Connect system Tuesday. MediaSmart Connect is essentially a wireless server that aggregates content from various sources around your home and makes it all accessible via your high-definition television.
The device enters a market that's quickly becoming competitive with the advent of the AppleTV, ZeeVee, Hulu, and other similar networking tools. HP is confident, though, its creation offers unique options that'll make it stand out from the crowd.
Centralized Concept
The MediaSmart Connect integrates with Windows Media Center software, but — unlike some of its competitors — does not limit users to any particular content source or format. It connects to PCs using 802.11a, b or g wireless or dual-band draft 802.11n. It also has two USB ports.
The device is available for pre-order as of Tuesday at a price of US$349 from Amazon.com, BestBuy.com, CircuitCity.com or Newegg.com.
"To be a true convergence device and allow people to replace multiple boxes with one box, you have to deal with all these different types of files they might be downloading to their computer," Brian Burch, HP director of marketing for connected entertainment business, told TechNewsWorld. "Many people choose not to be captive and buy their content from only one source."
MediaSmart Connect actually seeks out any network-connected hard drives in your home — whether they're part of computers or standalone storage centers — and then categorizes all the media content found inside.
"If I have music that's important to me on my notebook, my wife has music that's important to her on her notebook, and then we have a family desktop with kids' music, the MediaSmart Connect can see that entire household library and allow me to select any artist — no matter what hard drive it's on," Burch explained.
Signs of Convergence
Concepts like an all-purpose home media center highlight the increasing convergence of different kinds of media. It's something the broadcasting industry has been working toward for years.
"People want to be able to know what's happening at any corner of the world, and they want to see what's happening," Gary Detman, a new media manager at a top 50 market television station, told TechNewsWorld. "That's where you have the merging of television and the Internet. People want to get information where they want it and when they want it."
The shift means a change not only in technology, but also in the way media providers approach the content itself.
"It's the idea of the multimedia journalist. People are learning the new media trade and finding that TV jobs are changing," Detman said.
From news to entertainment, HP recognizes the curve — and hopes to stay ahead of it.
"An incredibly large reservoir of content has already made its way to the Internet, and more is arriving every day," HP's Burch said. "All of this content, commercial or personal, is becoming digitized. People are finding needs to enjoy it on the best screen and the best speakers in the house," he said.
Digital Future
The next steps in convergence may lead to a completely digitized and futuristic home. HP is working with Microsoft to develop an "Innoventions Dream Home" at Disneyland in Anaheim, Calif. The home features touchscreen panels that let you control everything from what music is playing in each room to what photos are displayed in digital frames on the walls.
"People who want to live a digital, high-definition lifestyle can really do it and do it pretty easily," Burch said.
The full Dream Home may not be affordable yet, but the time when it becomes less of a dream and more of a reality may not be as far as it seems.
"People want everything on anything, at every second of their life," Detman observed. "They want the world at their fingertips."