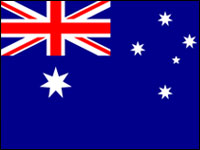 Huawei has offered Australian authorities unfettered access to its software code in an effort to combat the perception that it is a security risk, according to the Australian Broadcasting Corp.
In March, Huawei was barred from participating in the construction of Australia's National Broadband Network because of security concerns. More recently, the Chinese telecommunications giant was dubbed a security threat in a U.S. congressional investigation.
Huawei has not been transparent enough, the company's Australian Chairman, John Lord, admitted this week. To help remedy this, he has proposed establishing a national cybersecurity center that would evaluate all overseas technology products.
The UK, where Huawei has been allowed to operate, has this type of independent evaluation for cybersecurity threats.
According to ABC, this recent announcement is part of an ongoing PR campaign by Huawei in Australia. In addition, Huawei, which has 900 employees in the country, signed a multimillion-dollar sponsorship agreement with a professional rugby club.
Lord reportedly added that the company wants to prevent the security debate in Australia from becoming "distorted" like it has in the U.S.
Netflix Eyes Asian Partners
Netflix is contemplating partnerships with local companies in Asia as it continues its expansion around the globe.
According to GigaOm, Netflix CEO Reed Hastings told listeners on the company's third-quarter earnings call that it is difficult for Western companies to fly solo in the Asian market. Thus, establishing a partnership with a local outfit is something Netflix is exploring.
Hastings had reportedly ruled out such partnerships for continental Europe, where it is also trying to establish its brand.
Netflix has run into various problems as it seeks a foothold in Latin America, Europe and, closer to home, Canada, where the company has faced a handful of challenges.
As for the earnings part of the third-quarter earnings call: Netflix added 1.16 million domestic streaming subscribers in the third quarter — missing analyst estimates of 1.43 million — and lowered its subscriber forecast from 7 million to 5 million. As Bloomberg reports, the company's third-quarter income fell 88 percent, to US$7.68 million, from $62.5 million a year ago.
US Blames Iran for Saudi Cyberattack
U.S. intelligence officials say that Iran carried out the destructive cyberattack on Saudi Aramco, a Saudi Arabian state-owned oil company.
According to The New York Times, the attack, which came in the form of a virus unleashed on Aug. 15, erased data on 75 percent of the company's PCs, including documents, spreadsheets and emails, and replaced those files with an image of a burning U.S. flag.
U.S. officials didn't offer specific evidence for their claim that Iran perpetrated the hack.
The virus forced Aramco to replace hard drives on tens of thousands of PCs, according to The Times. Aramco also summoned American cybersecurity experts to examine the virus.
As The Times reports, clues within the Aramco virus, known as "Shamoon," may have been explicitly designed to throw investigators off Iran's scent (if, in fact, Iran is responsible). For example, Shamoon's code contained the term "Arabian Gulf." However, Iranians call the Arabian Gulf the "Persian Gulf." In fact, earlier this year Iran threatened to sue Google because Google Maps has the body of water labeled as "Arabian Gulf."