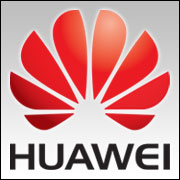 Chinese telecommunications giant Huawei, long suspected of being in cahoots with Beijing authorities, said in a report released Friday that no government has ever asked it to divulge information about citizens.
Translation: Anyone concerned about government meddling should be more concerned with Washington's connections to U.S. companies than Beijing's connection to Huawei.
Huawei added that in addition to having a clean sheet on citizen info, it also has escaped pressure to provide access to its technology. The report goes on to call for global standards on security.
A few countries, including the U.S., have questioned Huawei's link to the Communist Party and Chinese military; its founder is a former member of the People's Liberation Army.
[Source: Associated Press]
Lenovo Mulling BlackBerry Purchase
China-based Lenovo, the world's top PC maker, is considering a bid for BlackBerry — although the nature of the bid is a little hazy.
Lenovo is considering buying the entire company, according to a Wall Street Journal report.
However, Lenovo is interested only in parts of the maligned Canadian smartphone maker, according to Reuters.
Whatever Lenovo is keen to purchase, it likely will face a tough security overview before anything is approved. Despite its plunging status in the smartphone pecking order, BlackBerry is still a go-to device for corporate and government communication, and Lenovo being from China might raise eyebrows.
[Source: TechCrunch]
EU to Curb Data Transfers to US
European regulators are finalizing rules designed to restrict questionable transfers of data from the European Union to the U.S.
A compromise draft of regulations on EU-wide data protection standards likely will pass the European parliament committee on Monday. The draft has been in the works for two years, but the gridlock in Brussels appears to have been solved by Edward Snowden's revelations.
If passed, the draft would make it more difficult for U.S. social media outlets and Internet servers to transfer European data to third countries; subject said entities to EU law; and authorize fines — potentially ranging in the billions — should a company not comply.
These stiff rules were written into the original draft two years ago but later dropped following U.S. objections. Then came Snowden, whose leaks have galvanized the EU.
The EU's 28 individual national governments currently handle data privacy, which makes it tricky to prevent and regulate EU-to-U.S. data transfers.
The European Commission, as well as each of the 28 governments, would have to approve the new rules before they become law.
[Source: The Guardian]
Snowden Insists He's Light on Documents
Speaking of Snowden leaks… the former NSA contractor said that he did not take secret NSA documents to Russia, where he has been living since June after arriving from Hong Kong.
He also said there is a "zero percent chance" that Russia or China have received documents, claiming that his familiarity with Chinese surveillance — he did, after all, work at the NSA — helped him protect his documents from governments.
Instead, he dished everything off to journalists.
Snowden was interviewed by The New York Times through what the Times called "encrypted online communications."
[Source: The New York Times]
Italy Adds to List of Blocked Sites
A prosecutor in Bergamo, Italy, has approved court orders that will force Italian Internet service providers to block some of the world's most popular torrent sites.
Italian music industry group FIMI is taking credit for the complaints leading to the orders, which will add ExtraTorrent, 1337x, TorrentHound and H33T to Italy's list of blocked sites.
Italy ordered The Pirate Bay blocked back in 2008, so this is old hat.
[Source: Torrent Freak]