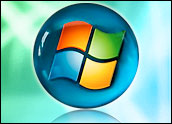 Microsoft rolled out the first service pack for its latest operating system, Vista, on Tuesday.
Those eager to download the update can do so via the Windows Update site; Vista users in no hurry to get the service pack can wait until the software maker pushes the update out to users via its Automatic Updates tool in mid-April.
Let the Updates Begin
Vista SP1 is a compendium of various Vista-related updates Microsoft has released in the 14 months since it launched the operating system as well as specific improvements the company has made to boost the application's reliability, performance and compatibility.
However, conditions need to be right for a successful download and installation.
"Anyone who has wanted to get access to SP1 for testing purposes has been able to get it for several weeks through a number of different official channels," Steve Kleynhans, a Gartner analyst, told TechNewsWorld.
In order for the update to install, users need to ensure that any pre-release or beta versions of SP1 have been uninstalled, Microsoft said.
If the update is not listed in Windows Update, that could be an indication of several other factors as well, including: Vista SP1 may already be running on the system; Windows Service Pack Blocker Tool has prevented delivery of the update; or a device driver or device software is not compatible with SP1. A complete list of the possible issues preventing download or installation of the service pack along with resolutions is available here.
Anyone who experiences problems with the installation should first turn to Microsoft's Product Solution Center for Windows Vista, said Microsoft.
If the articles and links are not enough to solve the issue, users should contact Microsoft via the "Contacts Menu" and select either online assistance or lookup the phone number for their regional Windows Support Center.
Driver Situation
Some users may encounter problems running specific applications such as BitDefender Antivirus and Internet Security, version 10; Fujitsu's Shock Sensor; two versions of Jiangmin KV Antivirus software and Check Point Technologies' Zone Alarm Security Suite; Speed Designer and The New York Times Reader.
Correcting the driver situation is a major issue, Kleynhans pointed out.
"The important question is how has Microsoft addressed the drivers issues and patch issues that were a cause for concern since the [release to manufacturers] last month," he said.
"Despite our efforts to not introduce additional application compatibility regressions into SP1, there are a small number of applications that we know do not work with Windows Vista SP1 but did work on Windows Vista. Some of these no longer install, and some have reduced functionality. For each we've worked with the software vendors to deliver a timely update," Microsoft said.
Mixed Messages
Although the release of SP1 appeared to be in accordance with Microsoft's February announcement of a mid-March launch, as is seemingly the case with many things Vista-related, the rollout may not have gone as smoothly as hoped.
Reports surfaced late Monday and early Tuesday that Amazon.com had updated its product listings to indicate that the updated operating system would be available for download Tuesday. The site also advertised preorders of the boxed version of the software it said would begin shipping Wednesday.
However, without a corroborating announcement from Microsoft at the time or confirmation that the Amazon listing was correct, Microsoft watchers were left scratching their heads. Only later did Microsoft make an official announcement on its Vista blog.
'Settle for Windows'
Application conflicts and bumpy roll-outs notwithstanding, Vista is still the path of least resistance for price-minded consumers, said Michael Cherry, lead analyst for Directions on Microsoft.
"At the end of the day it is still easier to buy a computer with Windows Vista on it than it is to downgrade to Windows XP or to purchase a different operating system on the machine," he told TechNewsWorld.
Although Apple's Mac computers are a viable alternative, according to Cherry, price conscious consumers will still opt for a Windows system.
"The average person who needs a computer and wants to buy it based solely on price is still going to buy a machine with Windows on it. They are going to default into it. It's not so much that they've selected Windows, they've agreed to settle for Windows.