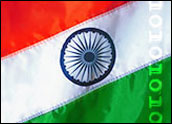 In a move that falls in line with analyst predictions about offshore outsourcing, IBM plans to move nearly 5,000 software programming jobs to India and other foreign nations beginning next year, according to a published report.
Yankee Group program manager Andy Efstathiou told TechNewsWorld that in addition to the cost-savings advantages of offshoring, IBM is seeking to move some of its workers to the foreign markets the company serves.
"IBM is doing it also to facilitate true global sourcing," Efstathiou said. "They've been in the Indian market for an extremely long time. Having that ability and having workers [there] isn't something new. Increasing their footprint there is really an ongoing trend for them."
Moving U.S. Positions
The report — published first in The Wall Street Journal — also indicated that IBM plans to move thousands of U.S. software jobs across the country to India, China and elsewhere. The reported 4,730 jobs represent 1.5 percent of IBM's total workforce of about 315,000.
The report said about 1,000 employees are scheduled to be notified of the job movement in the first half of next year, but it did not indicate when IBM will make those notifications or send the other positions overseas.
In a statement, IBM said, "the vast majority of the growth in applications services that will occur in markets like India, China and Latin America will result from winning new contracts," especially in high-growth areas like business transformation outsourcing.
"We expect our hiring next year in the U.S. to equal or increase over 2003 levels," the statement said. "In fact, on a percentage basis, our forecast is for hiring across the Americas to outpace the hiring in the rest of the world."
Global Market, Global Workforce
Yankee's Efstathiou said that while cost savings is the reason for most offshore outsourcing of U.S. jobs, it would not make sense for IBM to use U.S. workers to supply a foreign market such as India.
Efstathiou added that most of the jobs IBM will be moving, like most other offshored IT jobs, are in the software space. The analyst indicated that the jobs in the case of IBM's plans likely will be entry-level programmer jobs that are below systems analysis positions.
He also said the move represents only a potential loss of U.S. jobs because some workers will be able to take other positions at IBM or other firms.
Business Matters More
While he expressed sympathy for IBM workers who might be displaced by the offshoring plans, Efstathiou said IBM's business success will have far more impact on U.S. jobs.
"This is extremely small compared to what goes on in business," he said. "It doesn't make it easy for people who have to adjust to a different position, but relative to business, this is relatively minor."
Widening Impact
While they have indicated a positive economic environment might mitigate the trend of jobs moving overseas, analysts still believe the movement of U.S. IT jobs abroad will continue to increase.
In a recent survey of IT services vendors, industry research firm IDC indicated that the offshore component of delivering U.S. IT services might rise to as much as 23 percent by 2007, up dramatically from 5 percent in 2003.
"We will be seeing [outsourcing] spread across all IT services segments," IDC program manager Ned May told TechNewsWorld, adding that offshoring is likely to spread beyond current limited areas that include call-center help and custom application development. "We're going to see a broadening of the impact in many different activities."