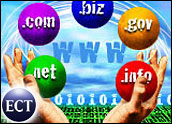 Budget issues, authority and a more international approach highlight the agenda for an upcoming meeting of the Internet Corporation for Assigned Names and Numbers (ICANN) in Malaysia later this month.
While the Internet domain name oversight body has been busy dealing with controversial new services and the growing number of nations and country code domain names, it is also struggling with registrars — the companies that sell domain names to other companies and the public — over increased fees necessary for a bigger budget.
Despite a reputation in the industry of being difficult to work with and autocratic, according to some analysts, and criticisms that the Marina Del Rey, California-based body is U.S.-centric, ICANN has worked hard to become more transparent from a business standpoint, according to Heather Carle, a spokesperson for registry company Afilias.
Carle also told TechNewsWorld that thanks to concerns over too much U.S. control, the worldwide authority of ICANN continues to be an issue.
Authority Questioned
Recent legal fights, such as scuffles over registrar VeriSign's controversial Site Finder and Wait List services, in addition to cries of unfairness from smaller registrars, have called ICANN's authority into question.
Referring to unsuccessful challenges by the registrars earlier this year, Gartner analyst Lydia Leong told TechNewsWorld that the smaller registrars had already "lost their battle with ICANN."
Leong referred to "fundamental problems with the way ICANN is governed and managed," telling TechNewsWorld that "it's really a deeper issue of Internet governance."
New World Order?
As ICANN grapples with international authority and budget problems, other Internet groups, such as the International Telecommunications Union — which recently called for worldwide cooperation against spam — may be rising in terms of authority and power, according to some industry observers.
Gartner research director Martin Reynolds, however, told TechNewsWorld that the current ICANN oversight of domain names appears to be working fine.
"The system we have today doesn't seem that bad," Reynolds said. "It's not as bas as some of the things we could see if international governments start getting involved."
Governance and Future
Carle highlighted that the discussion of Internet governance in general and how governments should be involved will likely play prominently at ICANN's week-long meeting in Malaysia, which begins July 19.
Another analyst who requested anonymity told TechNewsWorld that his experience was that the idea of replacing ICANN with an ITU-type of body is "generally viewed as a good thing."
Regardless of its real or perceived authority, officials with ICANN and its registrars agree that the body must find ways to generate more revenue to maintain and continue its Internet oversight.